The head of the household purchased a 8,000-foot Mount Pavilia unit, hoping that the design would brighten the house. The design of the whole house is based on the theme of nobility and elegance. Simple design furniture is selected, matched with pure and endless marble patterns, and natural light sources are introduced in pure white and bright tones. Such unique ingenuity comes from RAZ Interiors, and the rich design experience of large-scale units allows the thousand-eight-foot unit to implement the noble and elegant style.
The designer cleverly used the features of the unit and used the drawings to connect the kitchen and the living room. The semi-open kitchen is equipped with flawless glass, and the living room also uses floor-to-ceiling glass, which immediately strengthens the visual extension, and is not busy looking at the mountains and forests when the kitchen is busy. In addition to the open landscape, it also doubles the sense of space.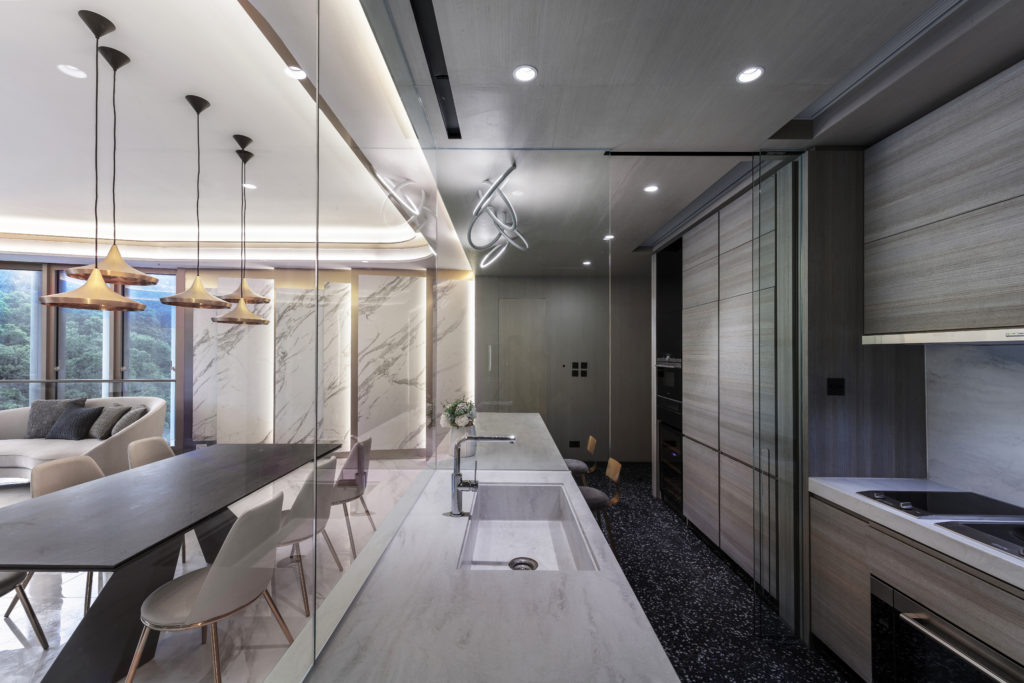 The design of the living room is dominated by marble patterns and elegant furnishings, and the terrazzo and marble patterns are connected and extended to the entire space. The most eye-catching feature wall takes the 1.8-meter-long giant marble brick as the protagonist, and is matched with the golden background wall, which is more noble and not vulgar. The manufacture of large marble tiles is more difficult, and the requirements for flatness and surface treatment are higher than those of ordinary tiles. In addition to carefully selected materials, construction also requires experience and exquisite handwork.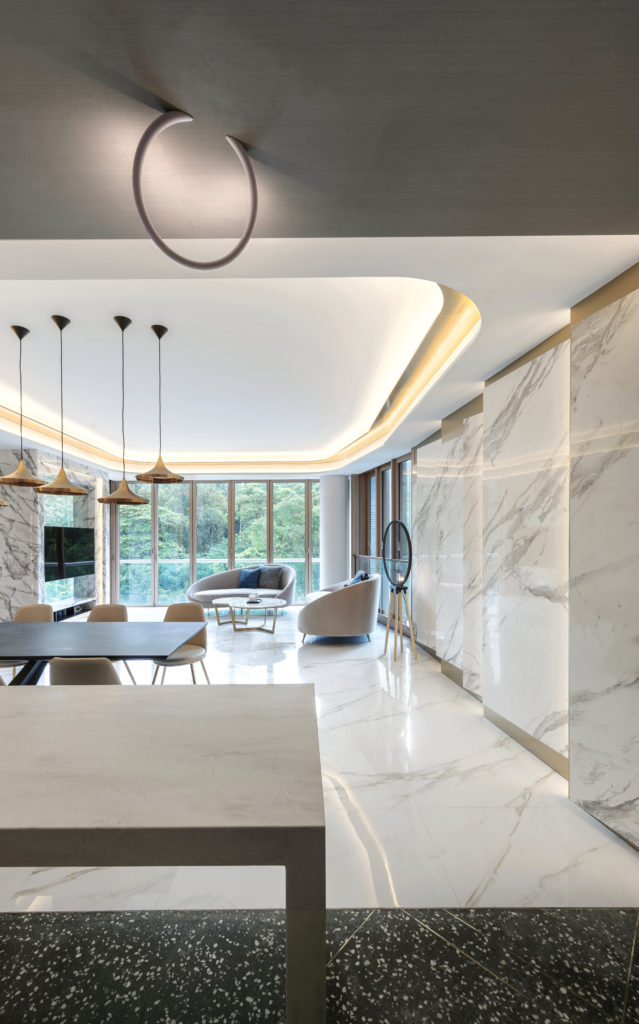 The designer took into consideration the outdoor environment and integrated the green shade into the elegant and chic house. An ingenious design, the Christmas tree in the pavilion uses the principle space to highlight the advantages of the unit's height, while at the same time it can bring in the mountain view into the house and reflect each other with the shade of the trees outside the house. The Christmas tree stands in the pavilion, where you can see the green scenery from any position in the house, which achieves the effect of greening the home, and at the same time it is open and comfortable.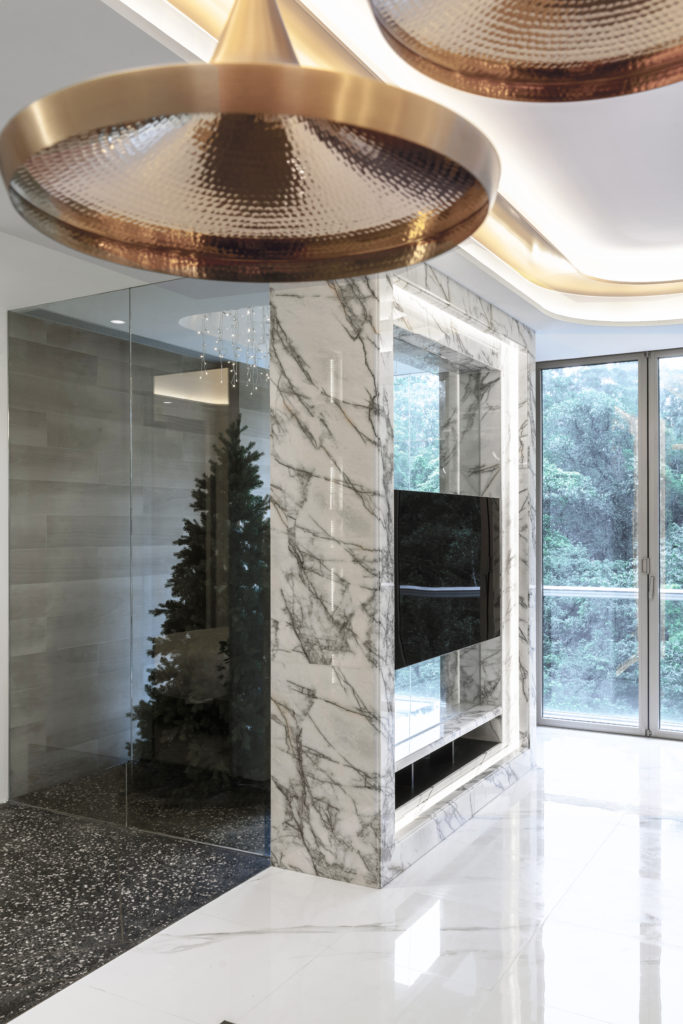 Based on the insistence on quality, ASA Tiles is committed to providing designers with materials of different styles to achieve noble and elegant artworks.
Interior Design: RAZ Interiors Limited