MCL Cyberport's design focuses on delivering the sense of future and technology, as the cinema is a part of Cyberport community. The cinema uses bright colours, creating contrast with the cold cement structure of Cyberport.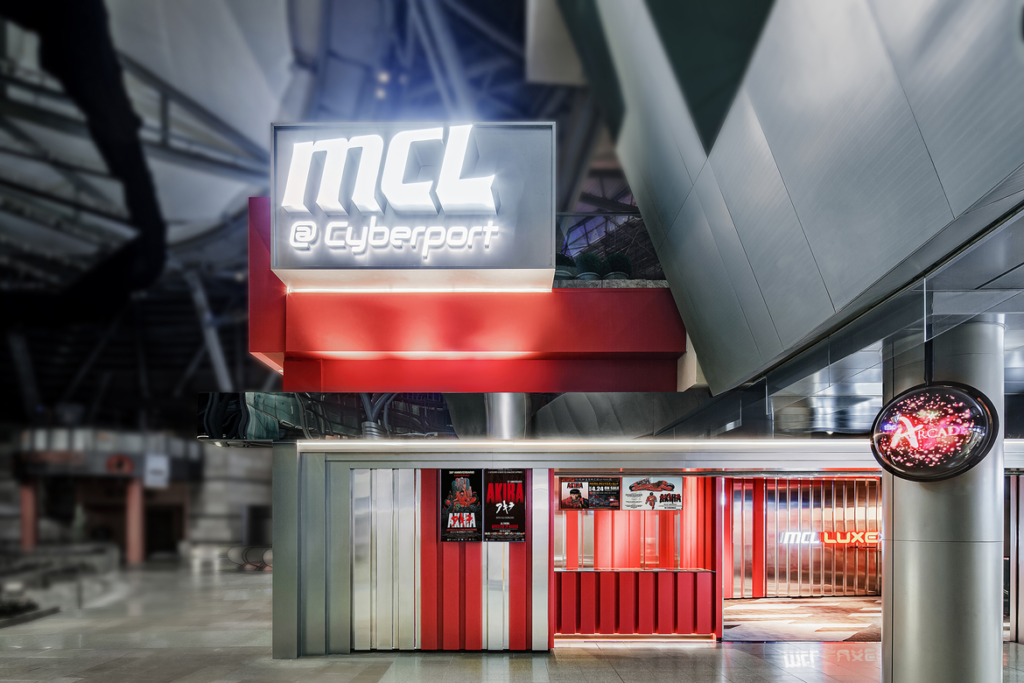 Upon entering the cinema, the strips which run through the narrow ceiling quickly draw the visitors into this futuristic space. On floor, ASA Tiles products were used to adopt the whole design.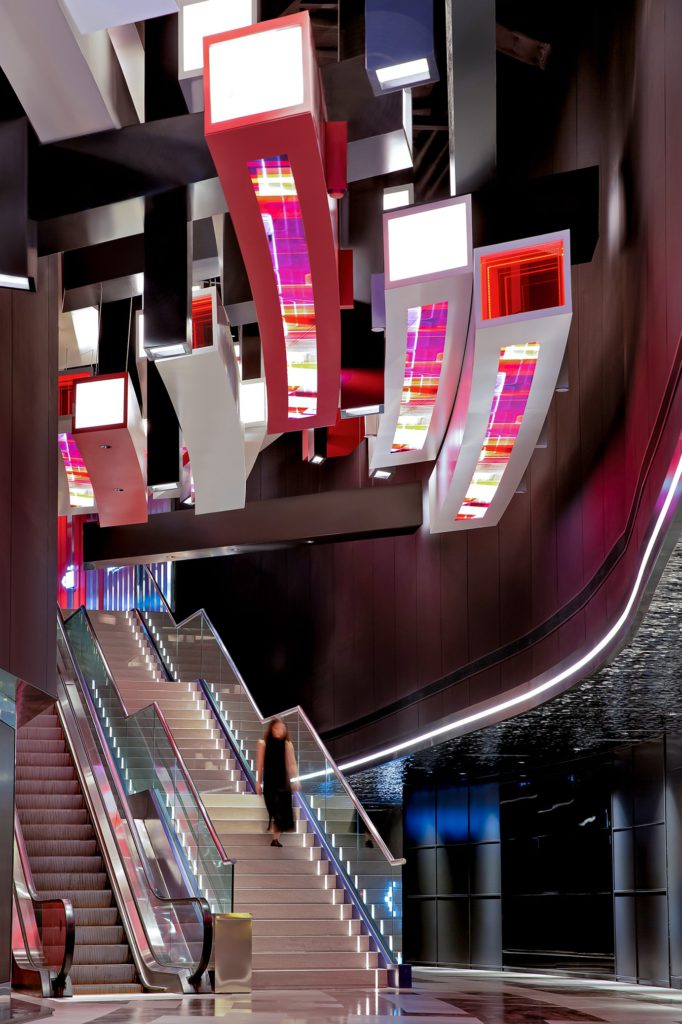 Designer used marble tiles and sandstone tiles. They formed pattern with their colours and at the same time, enriched the visual space by allowing light to be reflected differently on the polished and matte surfaces. For the marble tiles, the designer chose the Soft-Polished tiles which deflect light gently and created uniform lighting for the space.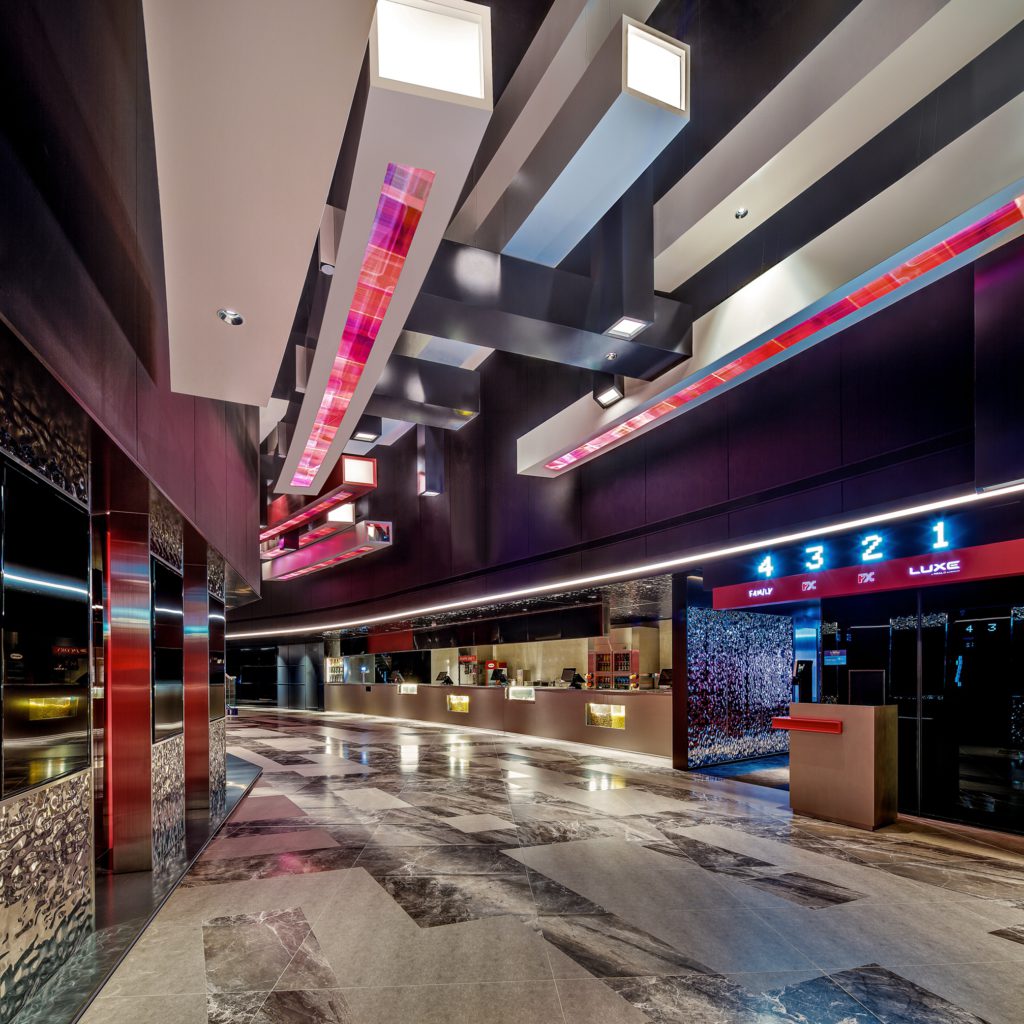 The designer went beyond the colours and texture. With artistic collage, strips were formed with tiles, echo with the ceiling strip design.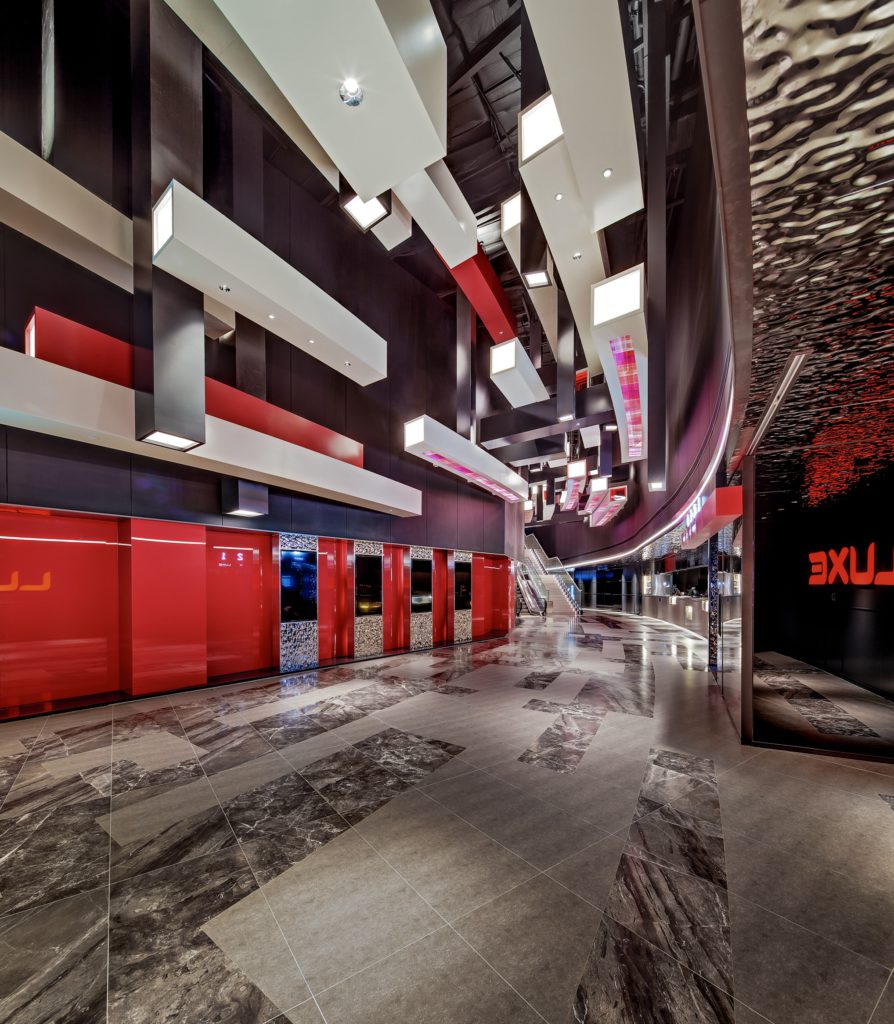 Most people have the impression that tile Collage would be difficult to install. Actually, that's not the case. After we cut the tiles according to the blueprint, we will piece the cut tiles into standard size tiles and label them. The workers only need to follow the labels and install the tiles, then the picture could be formed with ease.