Featuring Hong Kong style cuisine, Lane Noodles opened their new branch in Causeway Bay. The restaurant's interior design is inspired by traditional Hong Kong sidewalk snack booth. From the eye-catching red lampshade, to the menu board, the environment is full of 60s icons.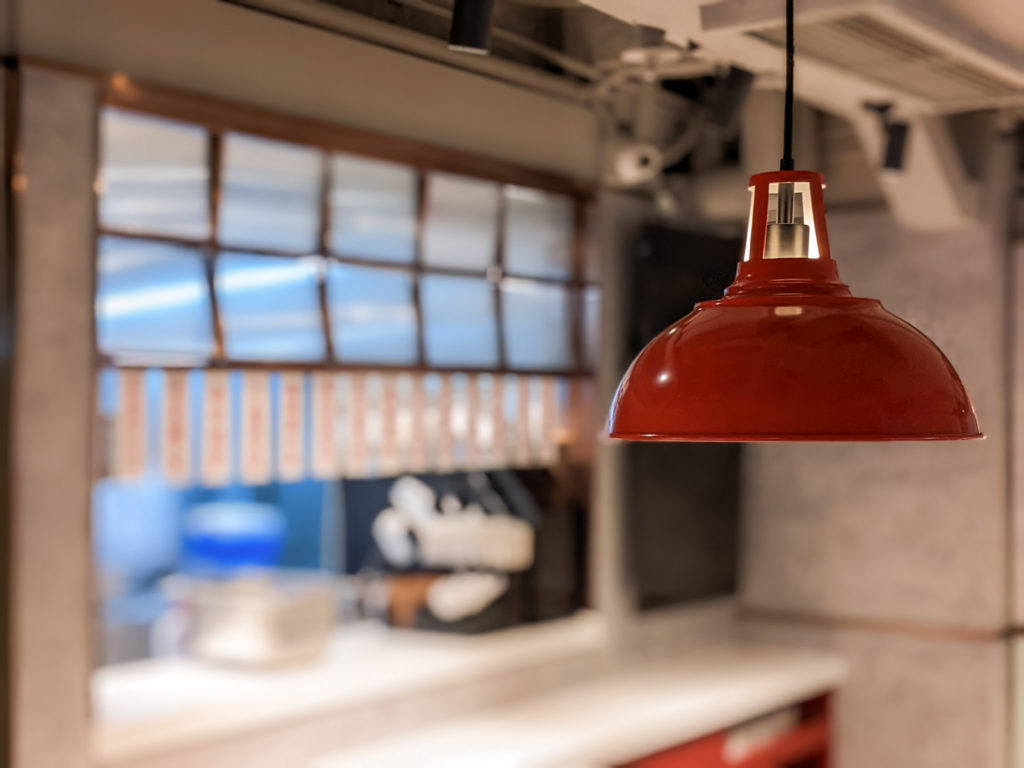 The red lampshade and the warm light act as a fine touch environment, yet what really set the tone to the restaurant is the tessera hexagon artistic small tiles. That vintage vibes brings the customers back to the good-old days.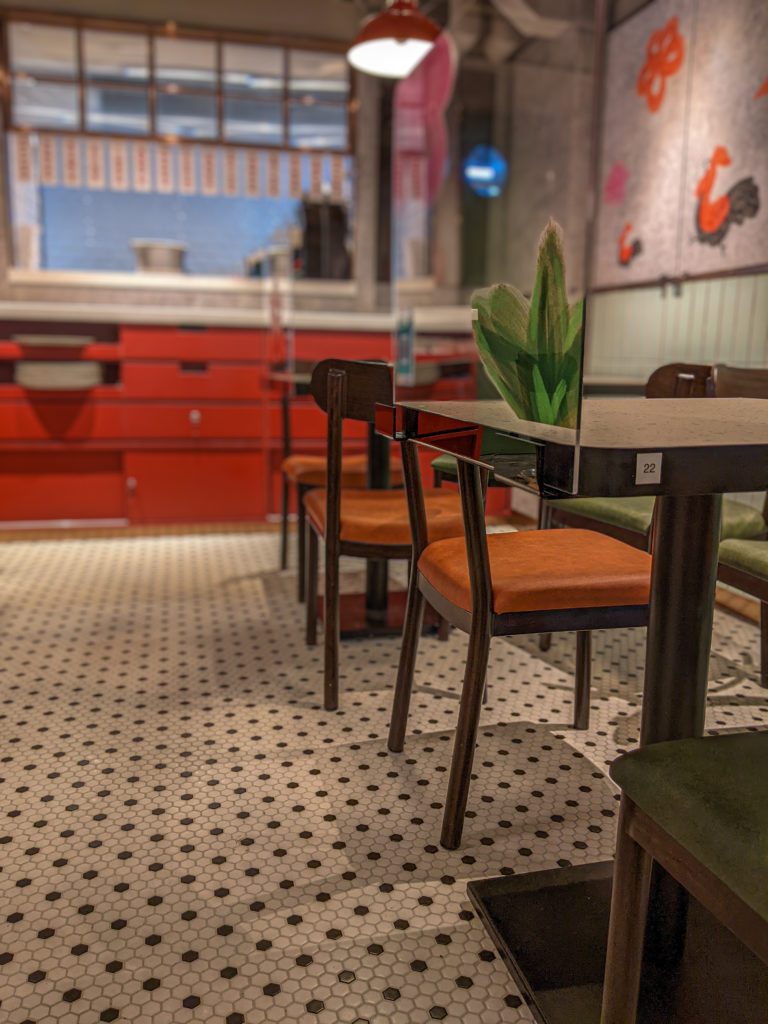 The small tiles were delivered as sheets for easy laying and the outcome is excellent. Black-and-white tessera combination is an all-time classic.