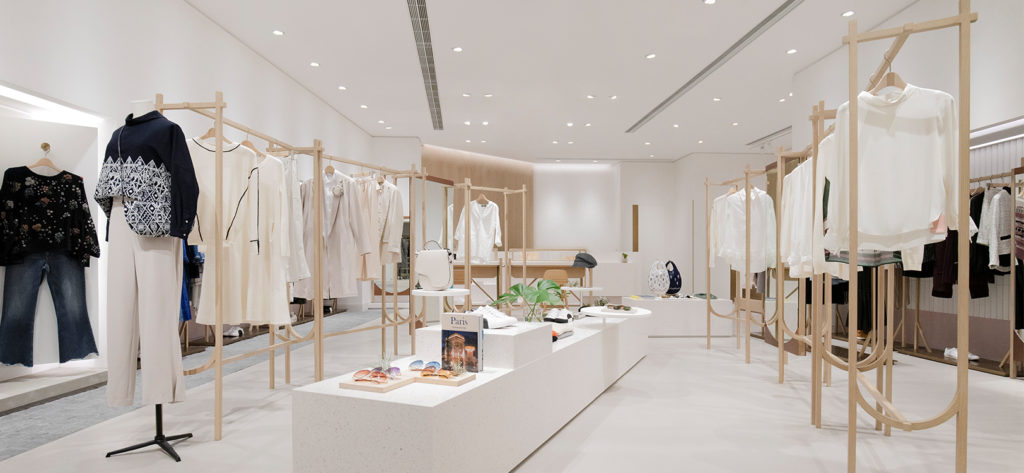 Featuring a fine edited selection of fashion and lifestyle brands catered for women, COCKTAIL opened their latest branch in Pacific Place.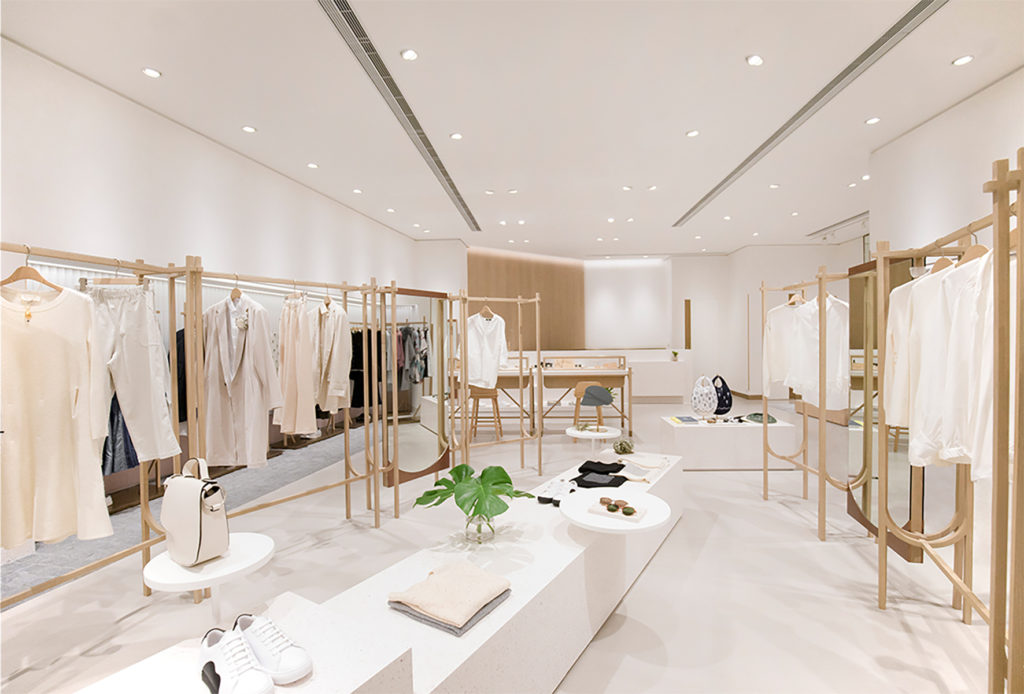 Unlike traditional high-end fashion stores with fancy decoration, COCKTAIL's wide and spacious store adopted a clean design which uses white and wooden colour. At the centre of the store, the designer used ASA Tiles' terrazzo to create a showcase and tabletop.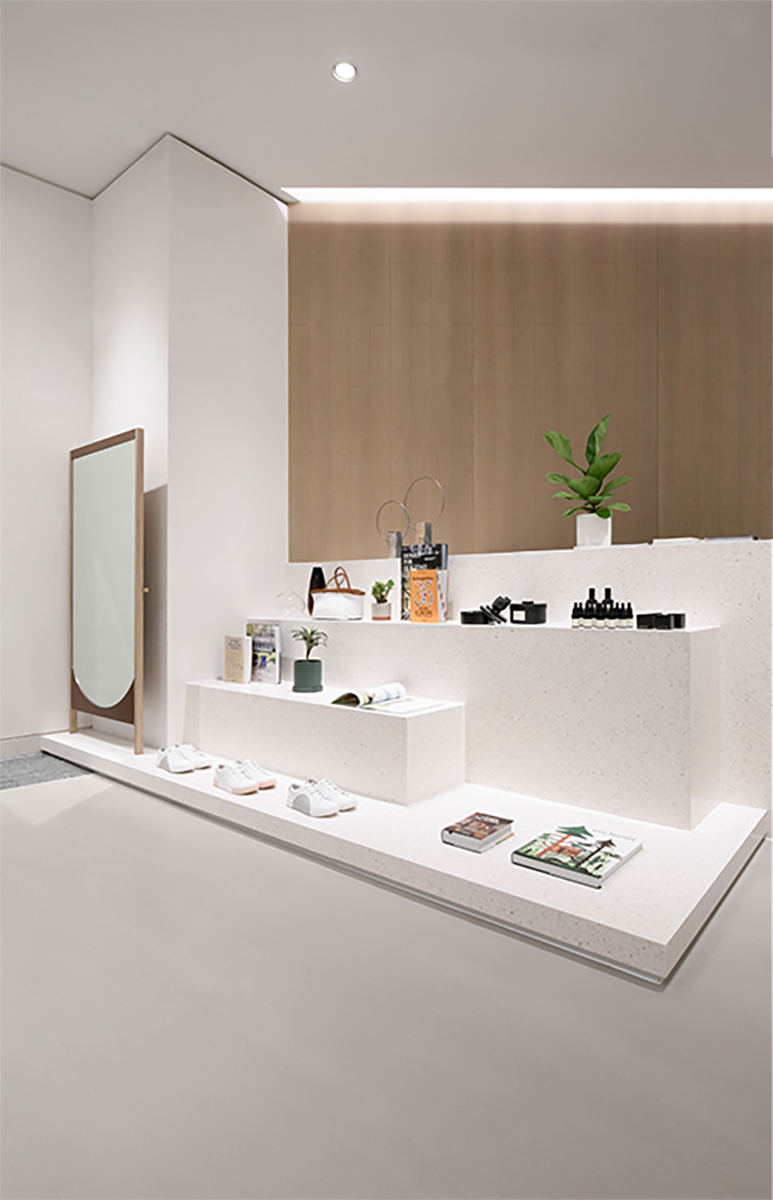 The terrazzo is of white base and grey chips, which rich in layers yet low in contrast. The white tone matches the overall simplicity of the store while applying another layer of visual element.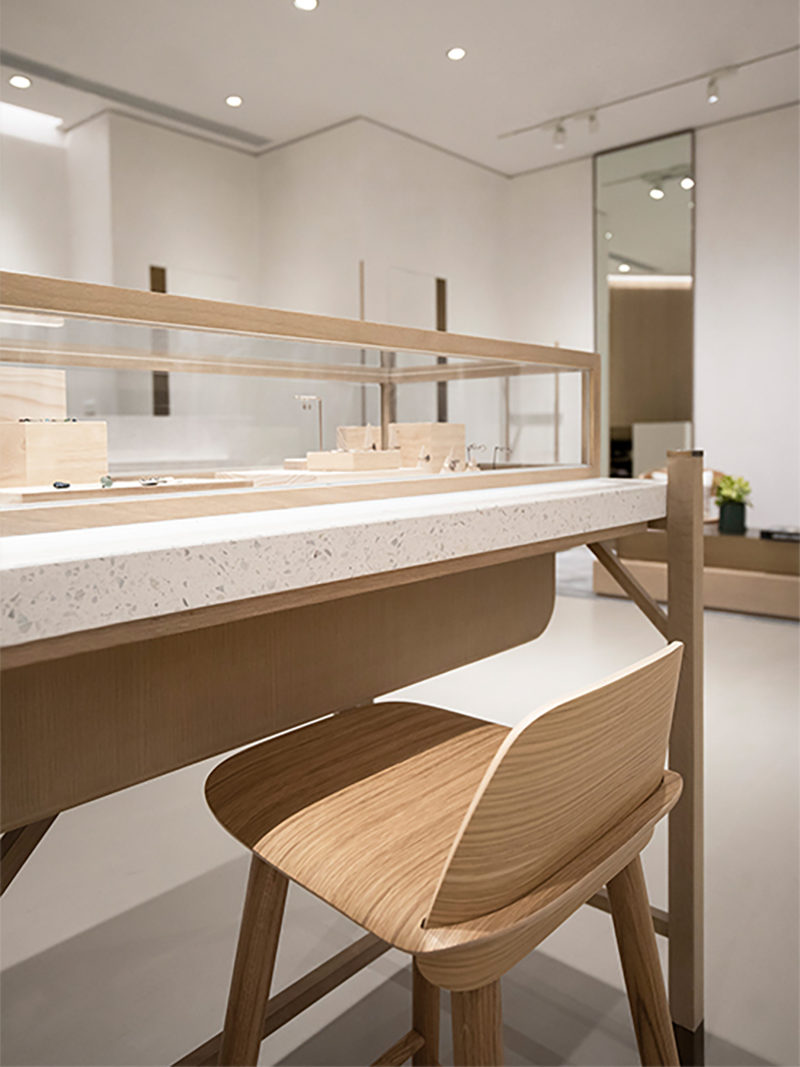 Our terrazzo is also used as the tabletop, together with the wooden textured table stand and chairs, created a natural and delicate feel.
Designed by Hintegro
Photo Credit: Hintegro