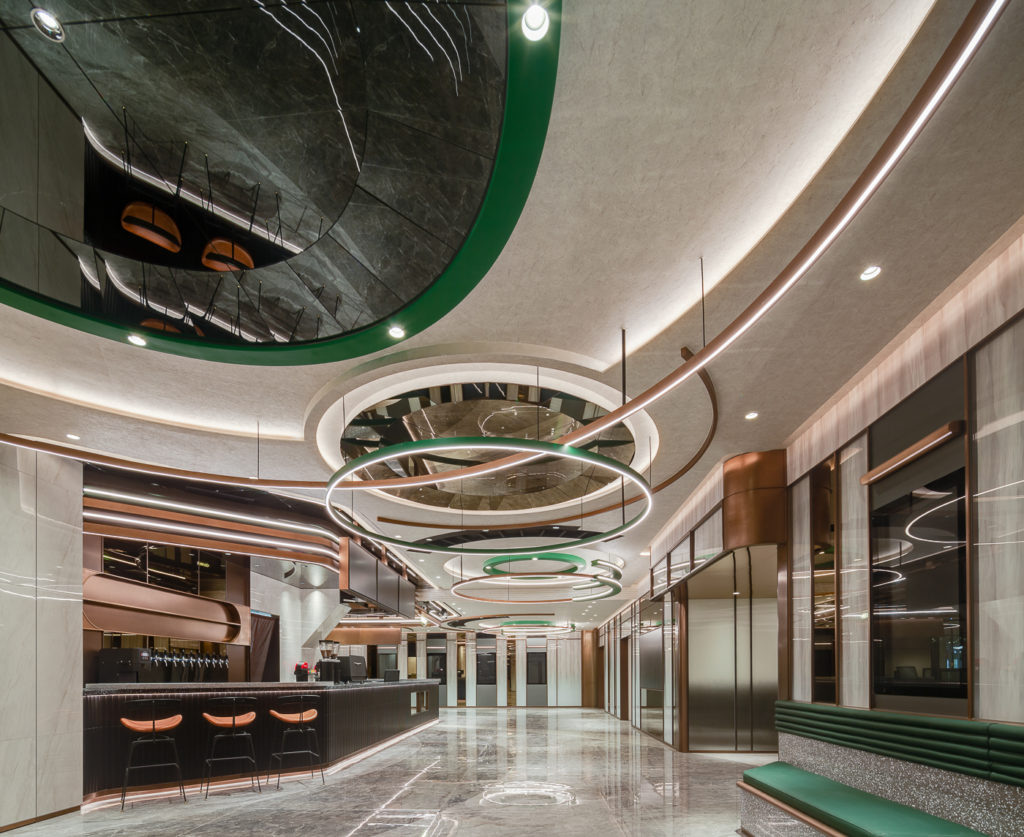 Theater is where different experiences are brought to the audience, and an excellent theater interior design can allow everyone to start an unique visual experience before entering the movie, and make the art displayed on the screen match the elegant space.
---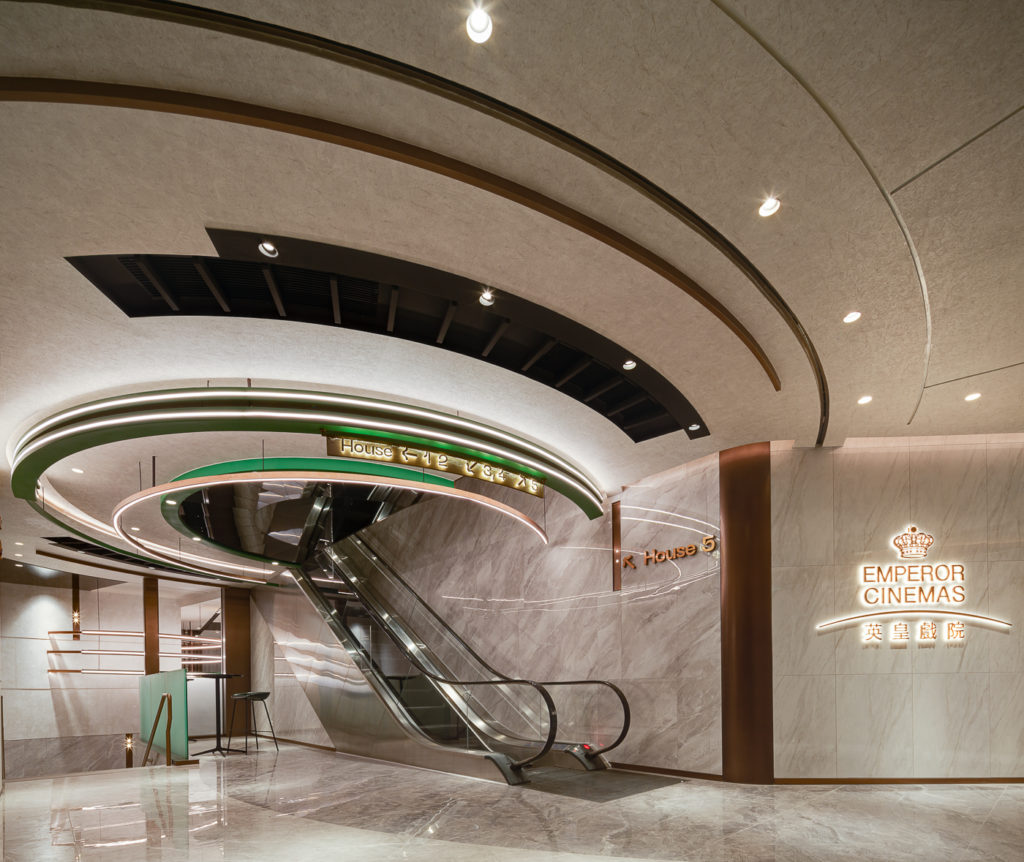 Times Square Cinema has been reborn.
The cinema's exquisite design takes the gentle morandi tone as a main theme. Featuring ASA Tiles' large marble tiles, combining the bronze and glass texture, created a stylish space.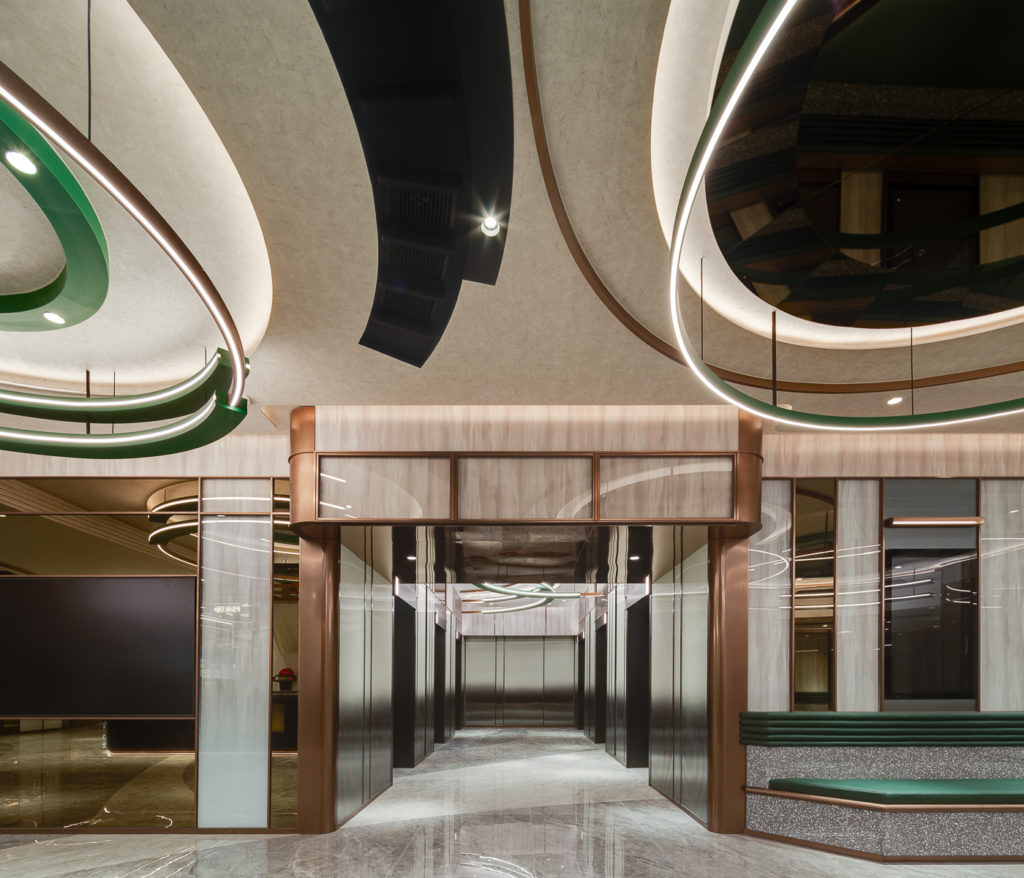 One of the highlight is the usage of marble tiles. Designers used ASA Tiles' seamless pattern design marble tiles. The pattern expands across tiles and presents extraordinarily rich and detailed pattern. Such visual runs through the whole space. Make the cinema more spacious. Together with the arc lines created using artistic cutting, turned the cinema into a gallery filled with visual elements.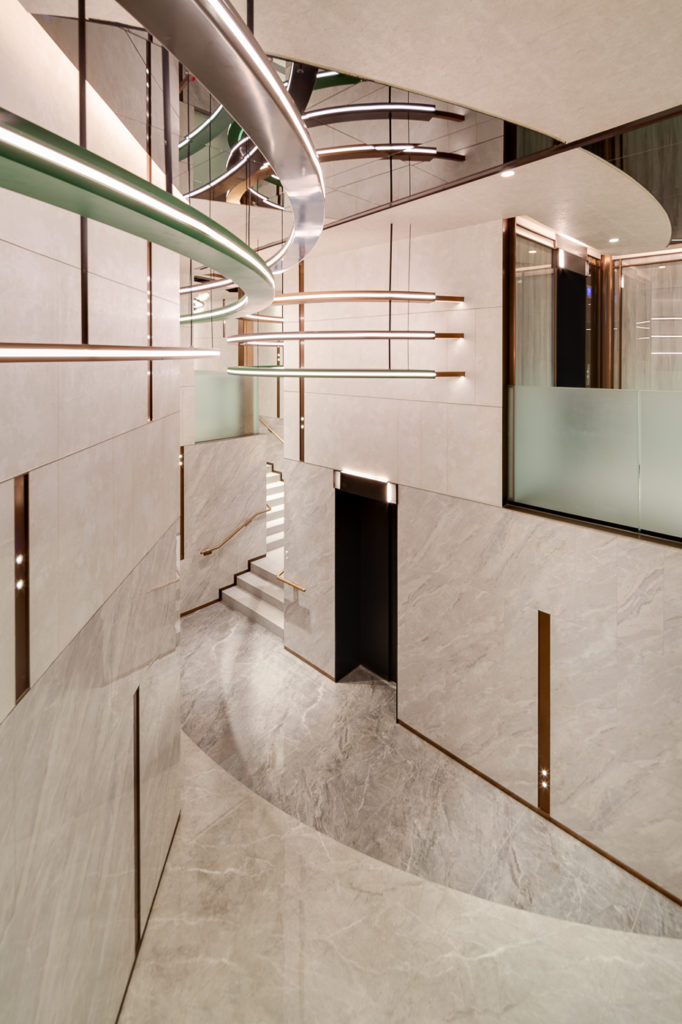 ---
For the bar, the designers used ASA Tiles' terrazzo. One in white and one in black. The contrast in colours brings out the unity of chips across two stone, making the table natural and unique.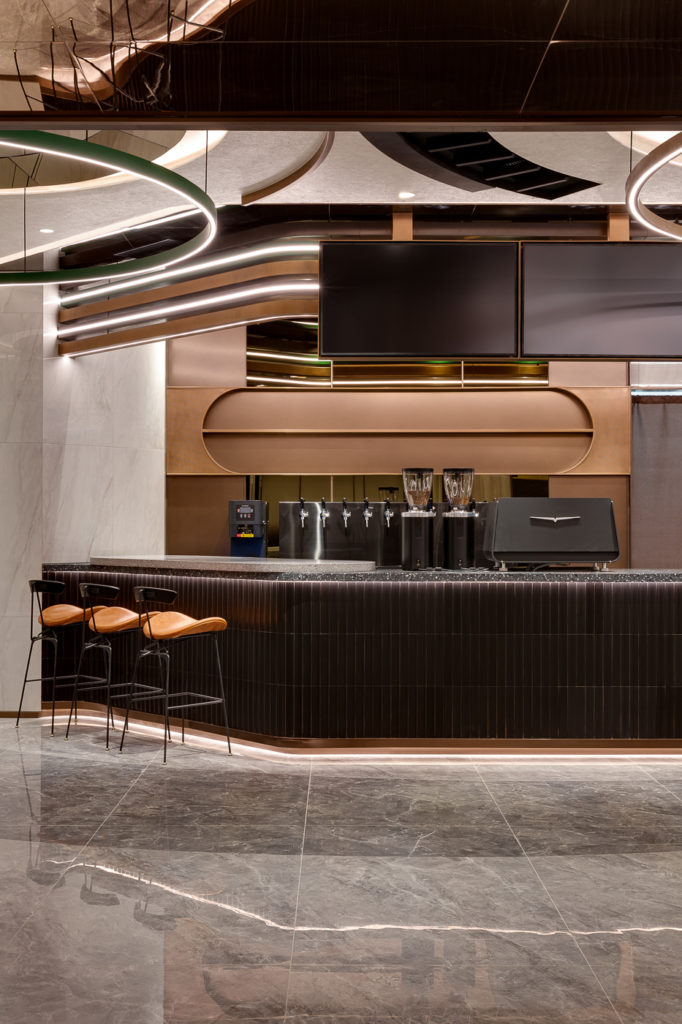 On the side of the benches, our terrazzo was also used, providing a quiet corner for visitors.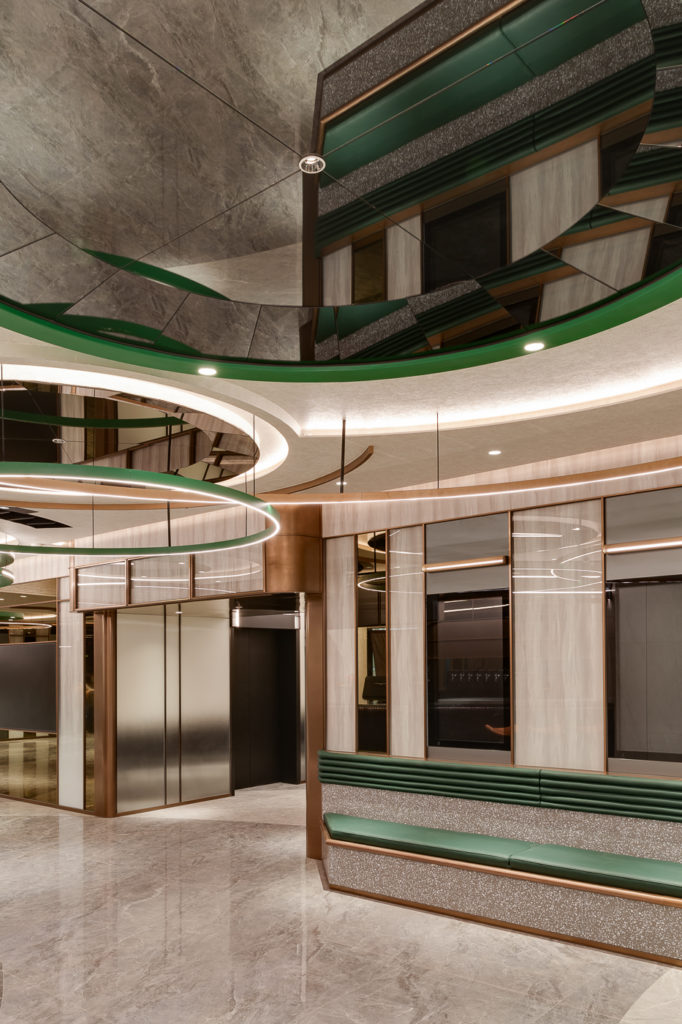 In the washroom, the walls are covered with sandstone design tiles. The sandstone texture on the surface and the bronze tone form a clean and comfortable space.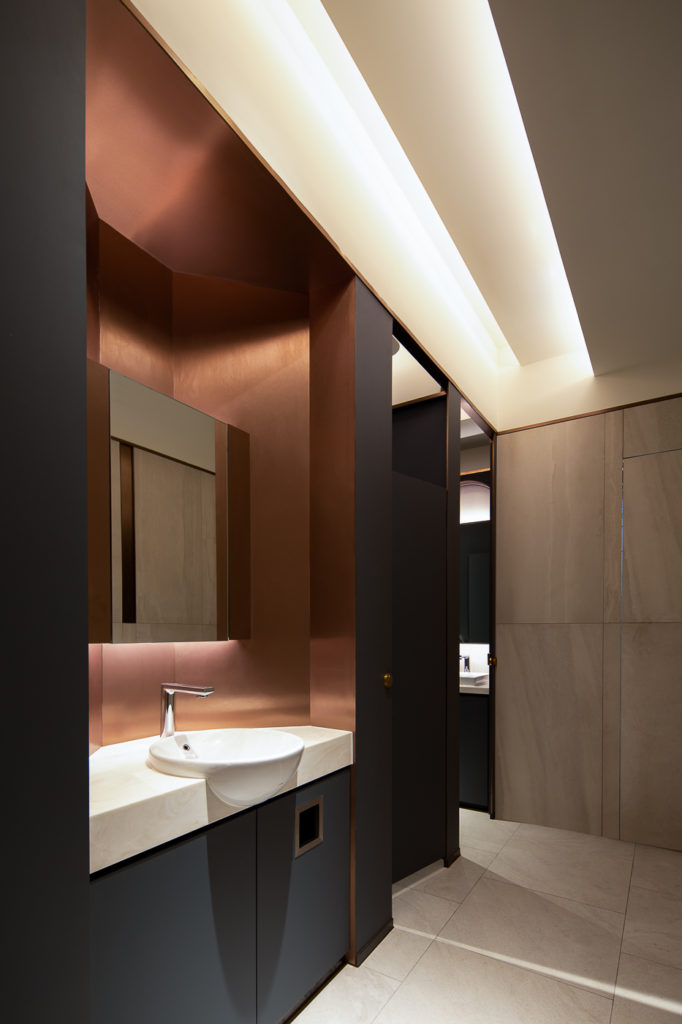 Design and Photo credit: Oft Interiors
---
The screen is not the only valuable aspect of the theater. The delicate design of the Times Square Cinema is made to allow the audience experience more.
In the following video, let us take you into the Times Square Cinema and take a closer look at the design that combines modernity and elegance.