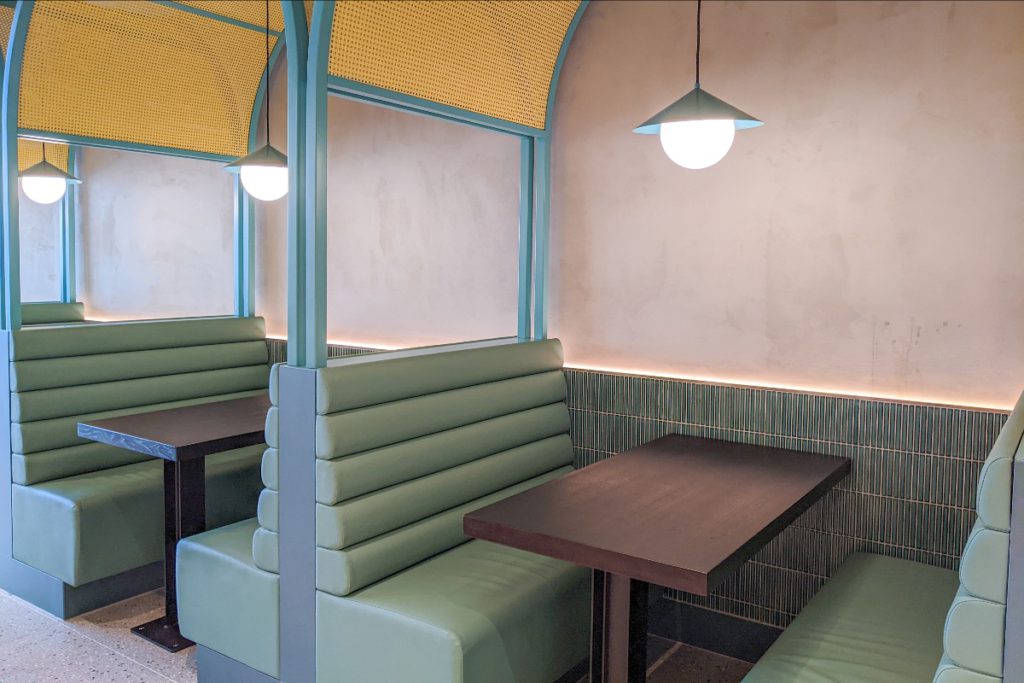 Shake Shack's new branch opened in Tung Chung earlier. The shop took green colour as the main tone, echoing the Lantau landscape in Tung Chung. The designer chose terrazzo and small tiles from ASA Tiles to create a space that feels natural and relaxed.
---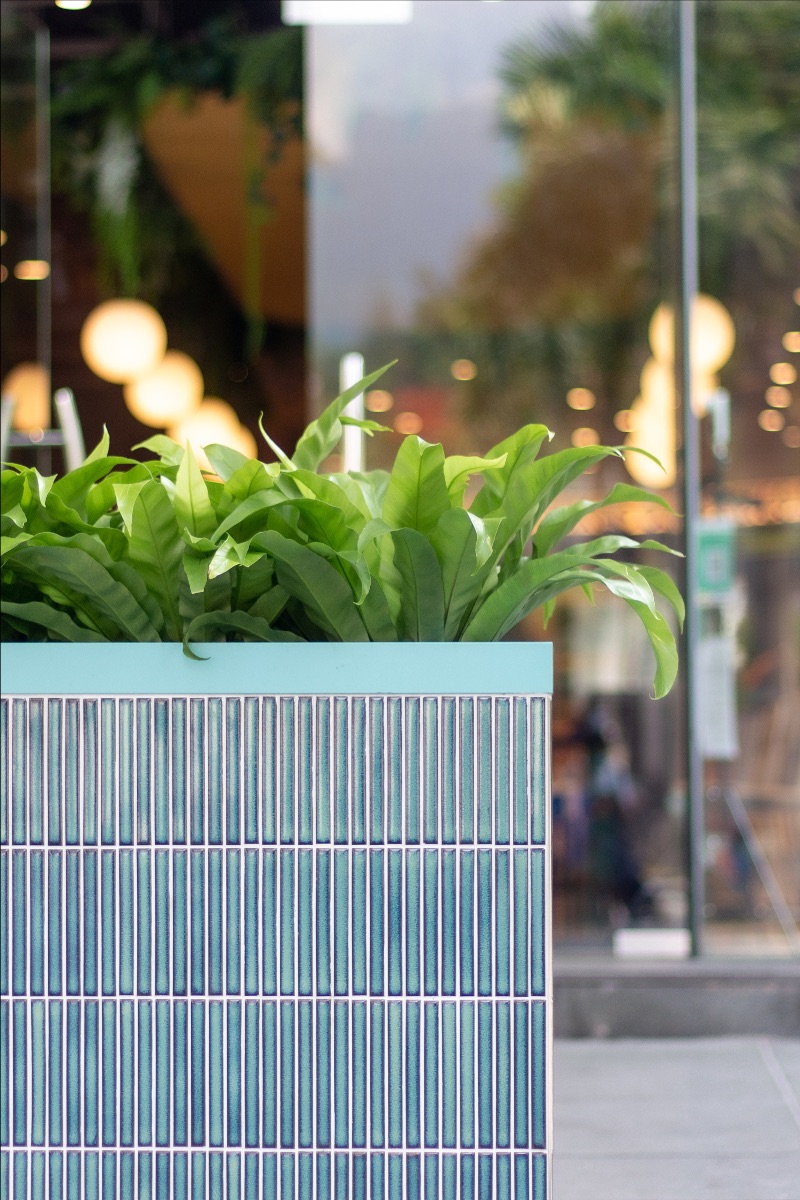 As visitors come to the outdoor seating in front of the door, one can already see the small green tiles. With the addition of green plants, one could feel that fresh breath before entering the restaurant, which contrasts with the more stern style of the nearby shopping malls.
---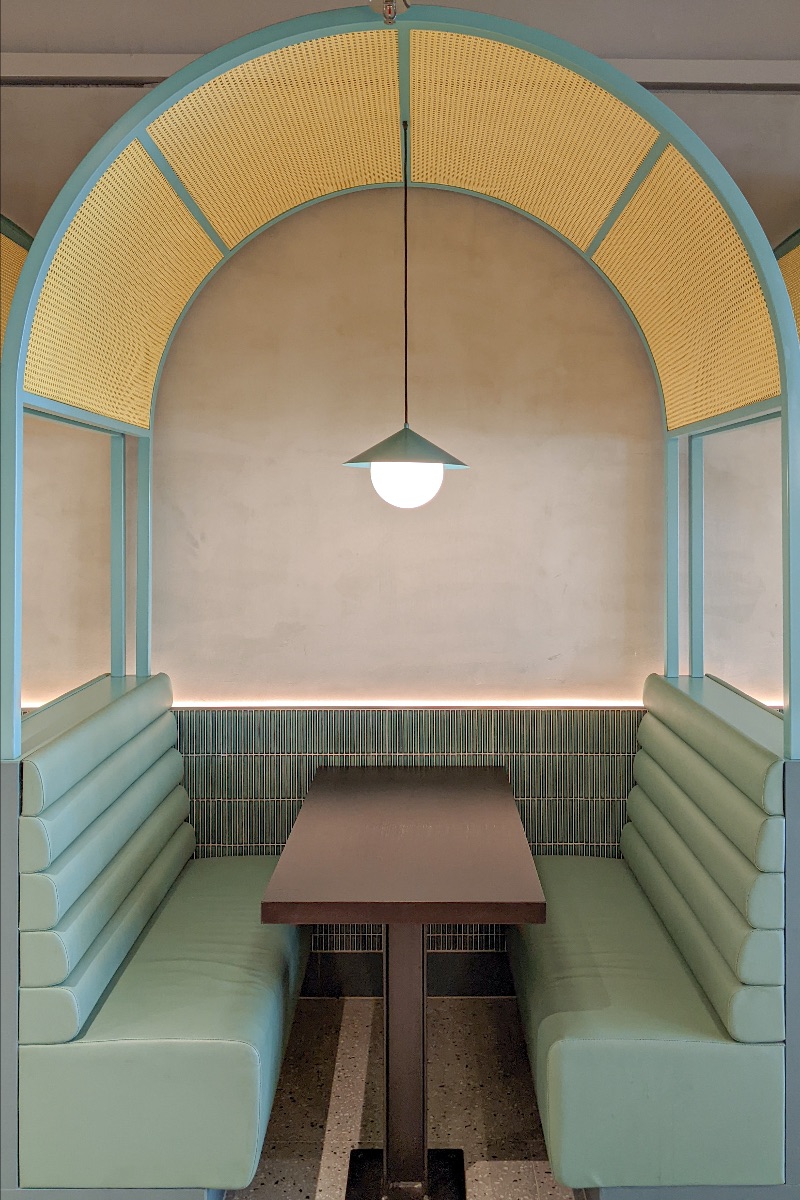 Upon entering the restaurant, you will see a garden-style decorative ceiling above the seats on both sides, while the walls are covered with small green tiles, which, together with the green seats and wooden textured dining table, bring out a simple and natural feeling.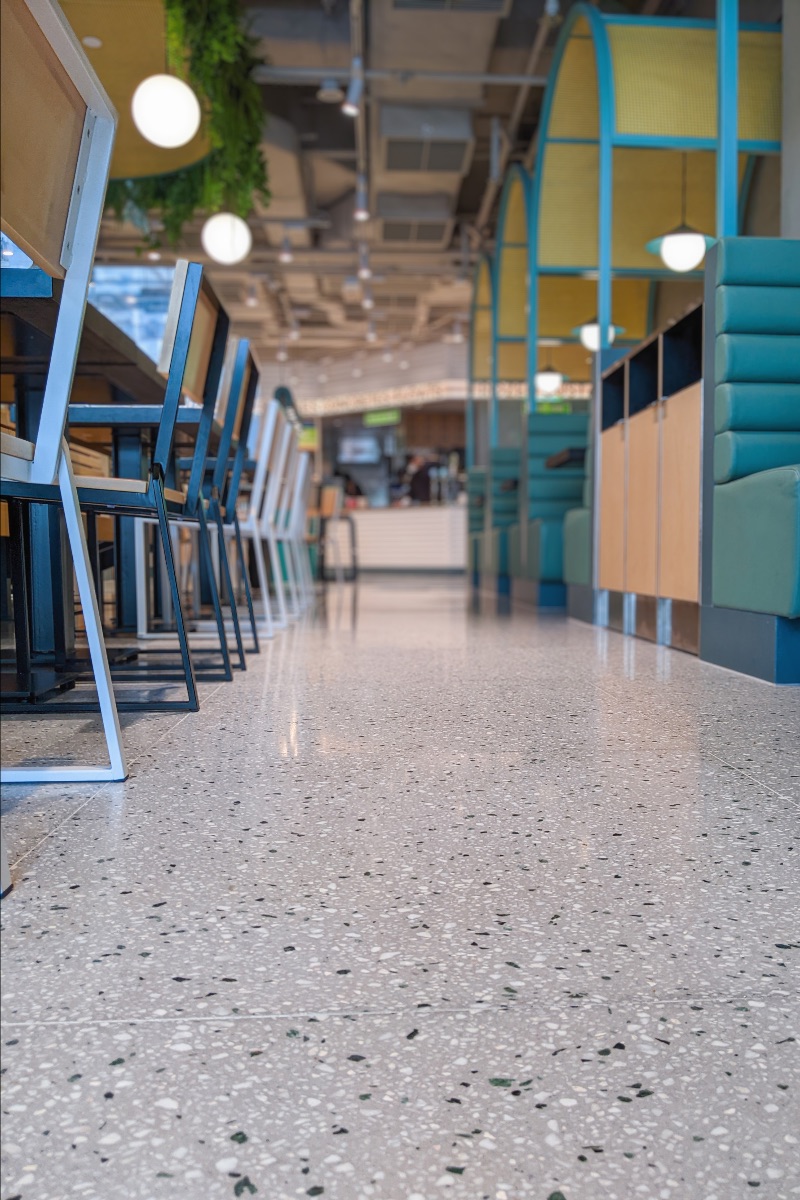 The restaurant floor is made of terrazzo from ASA Tiles. The gray-white base feels elegant and low-key, while the green chips match the overall design of the restaurant. The restaurant even invites local artist to paint on the walls, which are full of character and vitality.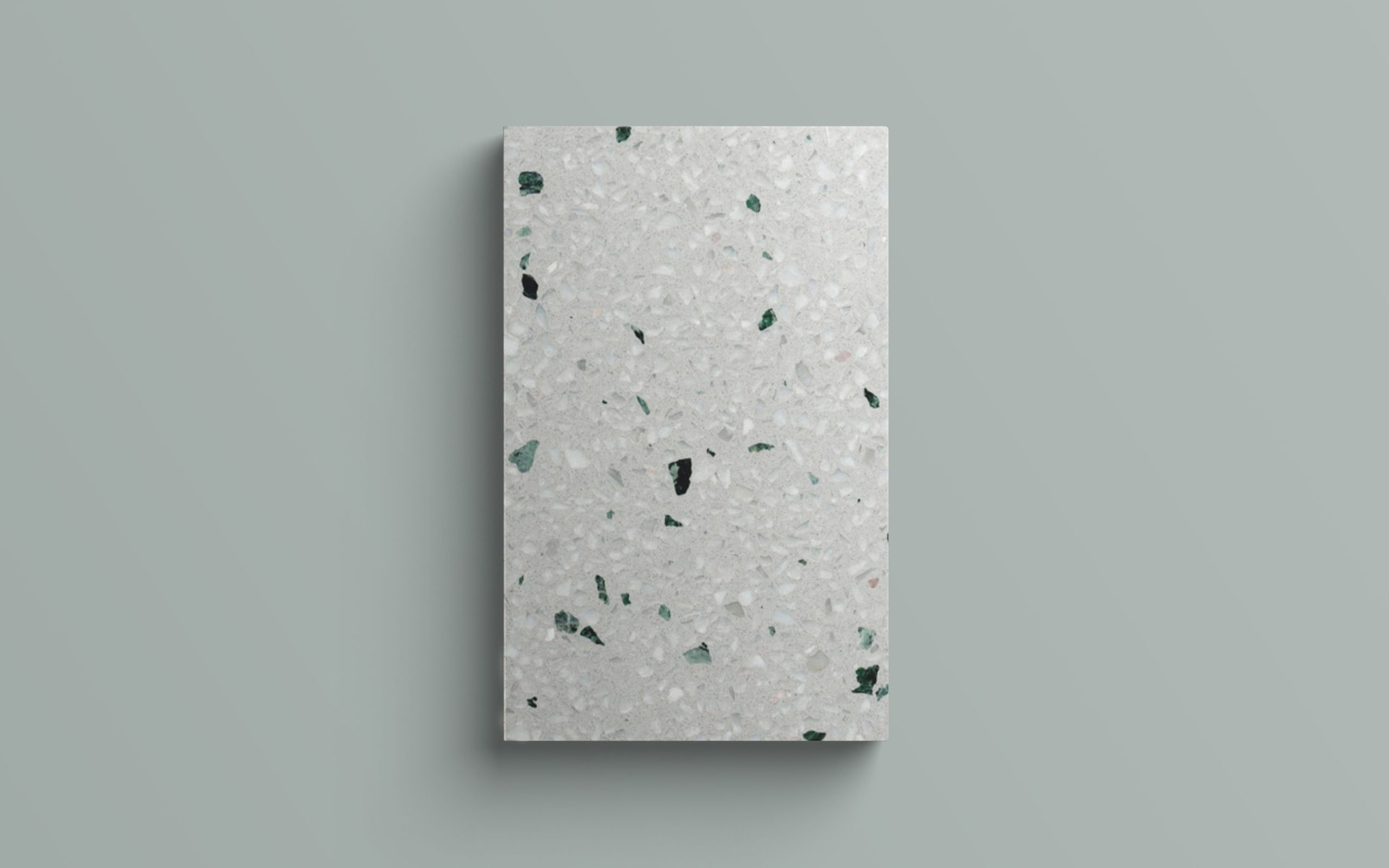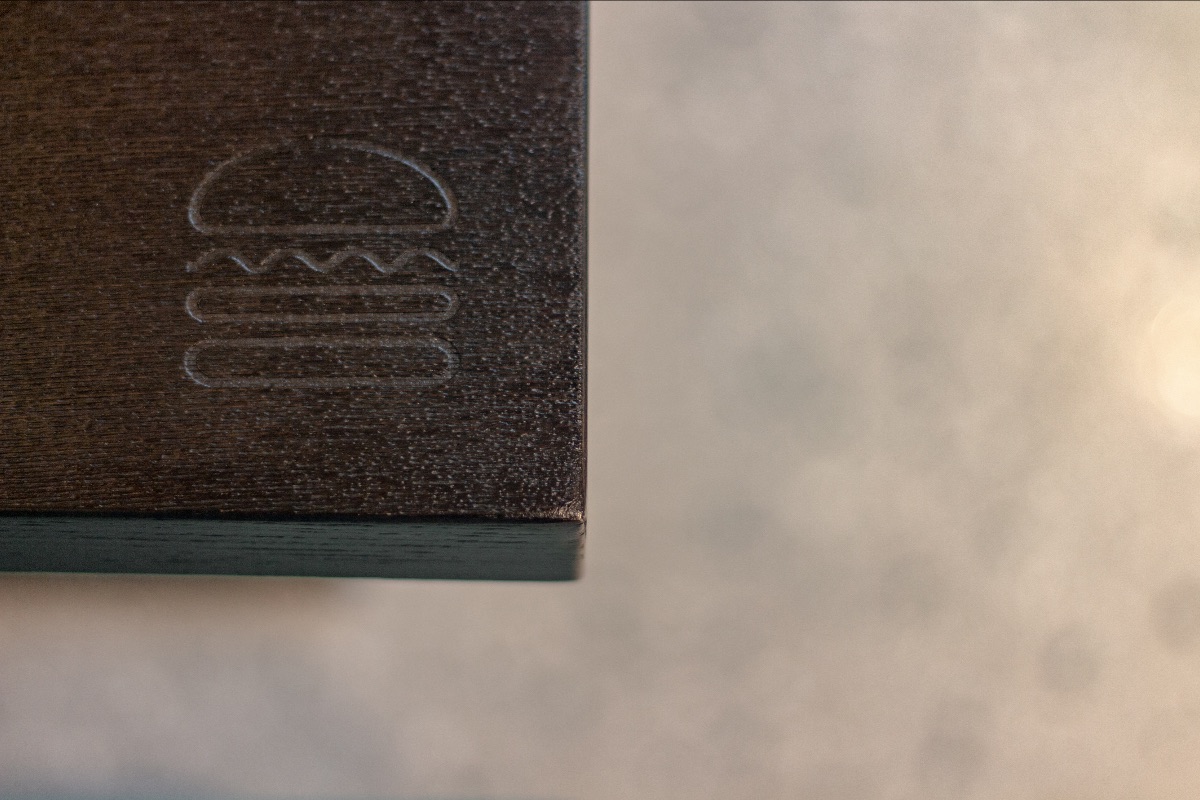 ---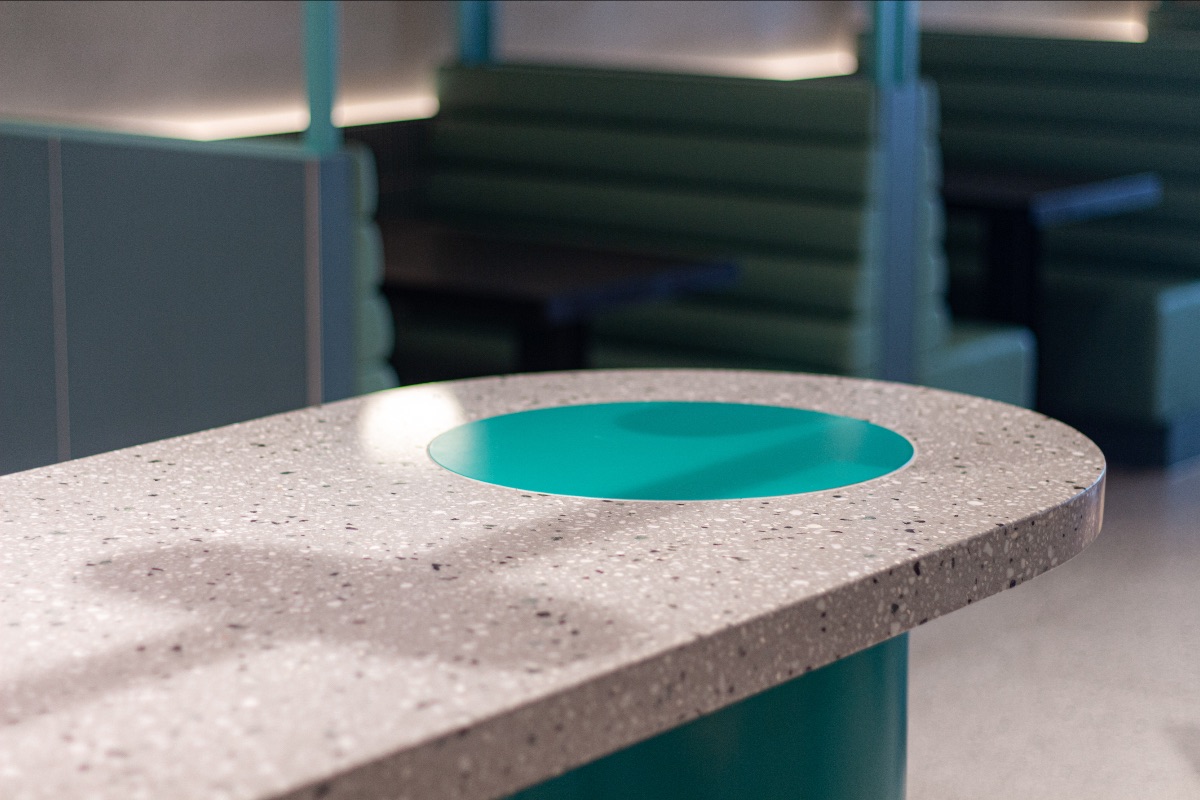 There is also a terrazzo table in the restaurant, with the lake green stand and the lighting above the table, this corner feels both refreshing and modern.