Located on the secluded Plantation Road on the Peak, Stawberry Hill houses feature spacious outdoor areas best suited for enjoying the breathtaking views of Victoria Harbour. The brilliant team at Darren Design and Associates was tasked with choosing tiles that could withstand different weather conditions and extend the minimalistic yet elegant design theme to the outdoors.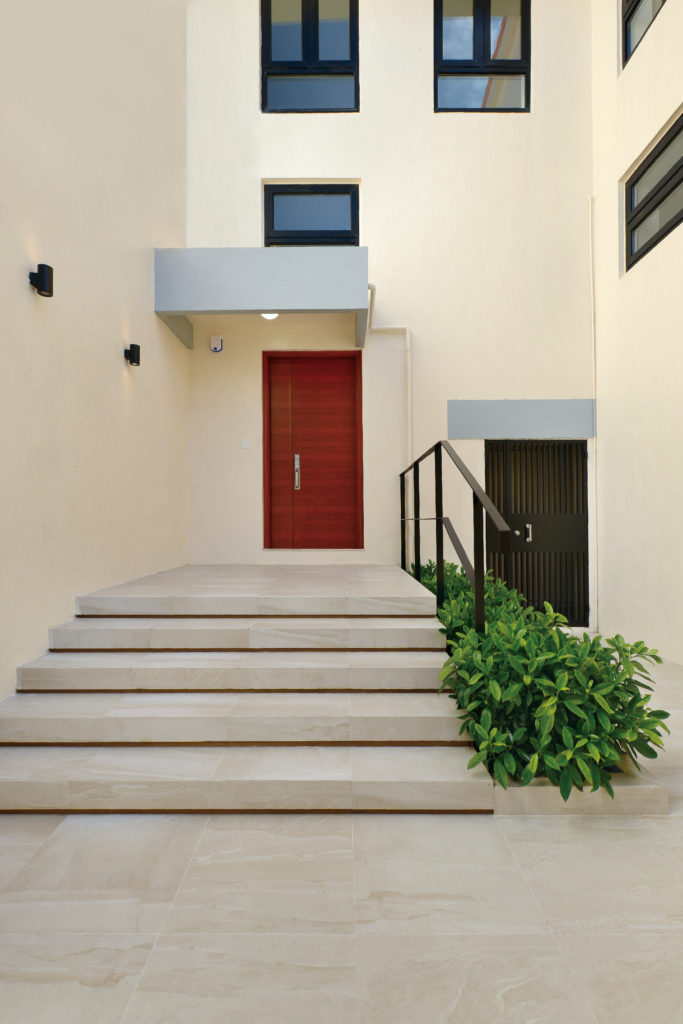 To complement the house's off white exterior, the design team selected, from our Versatiles collection, light beige homogenous tiles for the main outdoor area. The different stone-pattern faces of this product add a splash of pattern to the simplistic style of the house.
The design team did not leave functionality behind – its strong R11 slip resistance and homogenous nature are guarantees of durability. With such features the garden makes for a perfect venue for the owners to host their friends and family.
Design: Darren Design and Associates