I usually paint on paper and canvas. Painting on ceramic tiles is a new attempt for Elaine. When I write, I feel fresh and challenging. The whole creative process brings her a new experience and a little new reflection.

In love with the streets of Hong Kong, Elaine has always used watercolors to document the appearance of our city, especially the streets with a taste of "old Hong Kong". For her, the effect of painting on the tiles is better than imagined, because the appearance of the street and the tiles are put together, and it turns out that they blend in just right.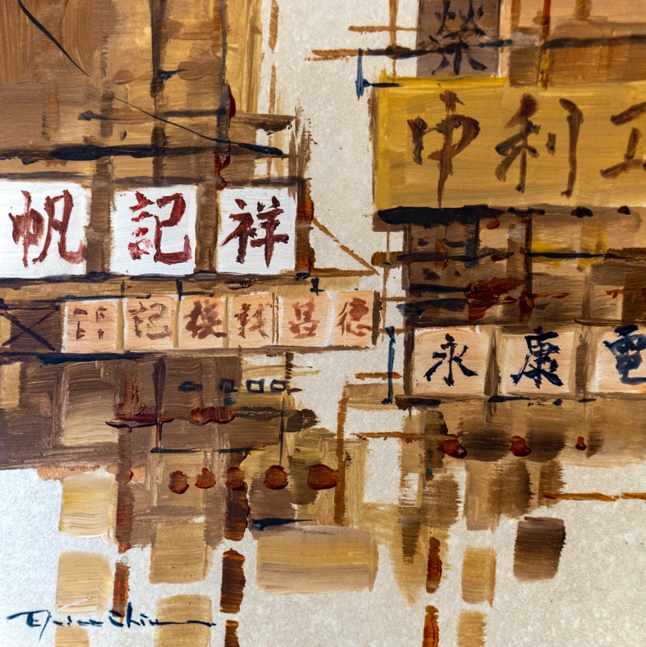 "Affected by the old street signs, I have always liked metal signboards, so I especially love the earthy color system. Using tiles of the corresponding color as the drawing board, there is no need to add more content due to the background color of the painting. The artistic conception and composition of the "blank" The sense of space on the top is exceptionally present."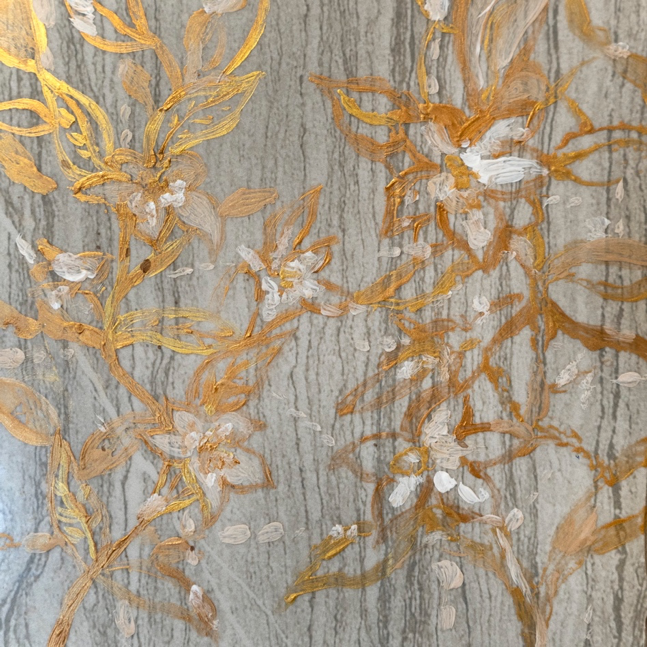 In addition to the color matching, the texture of the creation on tiles is also different from the usual creation on paper and canvas.
"Some tiles are not smooth, but have unique textures, and the texture is very different from ordinary drawing boards. Such tiles, after the corresponding composition, the work will appear more real. It turns out that a painting can not only bring out visual enjoyment. , Creators can provide one more sensory way for viewers to appreciate the work-tactile rather than visual."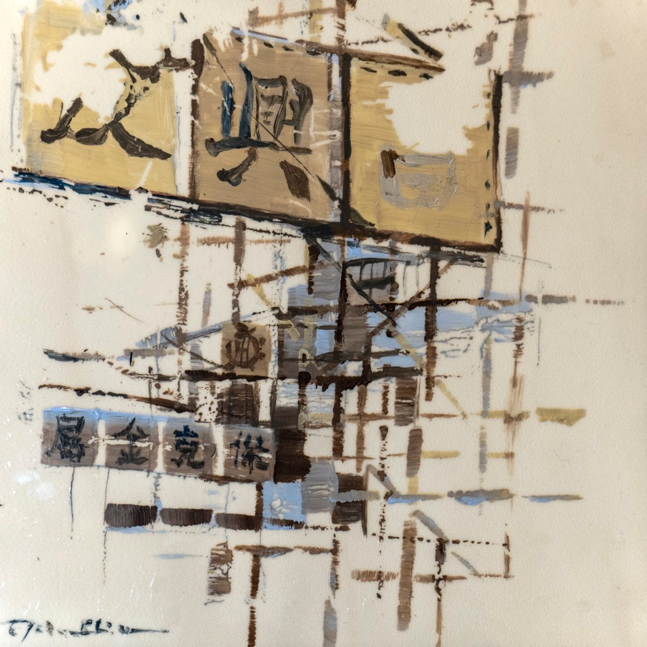 So, does this new creative attempt still give Elaine more new experiences?
"I have always said that I like old things. The valuable thing about old things is that we must protect them. Their fragility makes people cherish them. Or, if we don't cherish them, I'm afraid we won't be able to do it again soon. Seeing it. Tiles give me the same feeling. If you don't pay attention, the creation on the brick surface will no longer be the original. Because of this, I must always remind myself that in the life of non-stop creation, I must not forget it. We must always value, stare at and cherish every work."
The possibility that ceramic tiles can be shaped has gone beyond the inherent ideas all the time!
Learn more about Elaine:
personal webpage- https://www.elainechiu.com/
Facebook- elainechiuart
Instagram- elainechiuart
In line with the faith and intention to innovate on ceramic tiles, ASA is committed to providing customers with their own style of life.
If you are interested in artistic tiles, Guanying visits Asia's flagship concept store. For cooperation on art projects, please contact 2152 1900 or 9686 6482.
(Written by: Gily Poon)