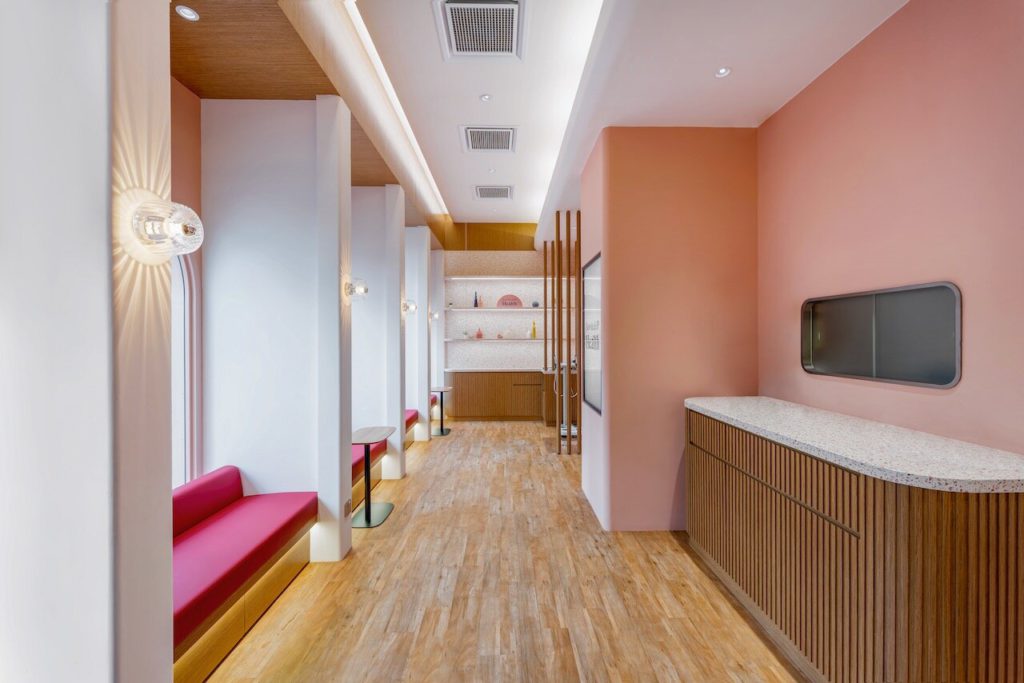 Located in Wan Chai, Bowtie & JP Health, a health center established by Bowtie Life and JP Medical, feels quite different from the general clinics which filled with white colour and cold feeling. Its design took pink as the main colour, which feels light and warm.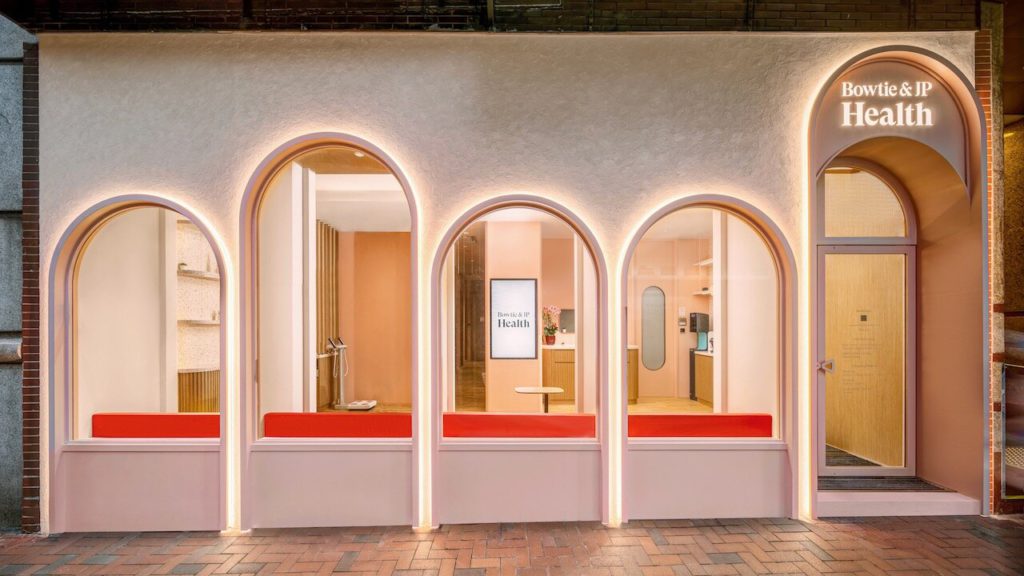 ---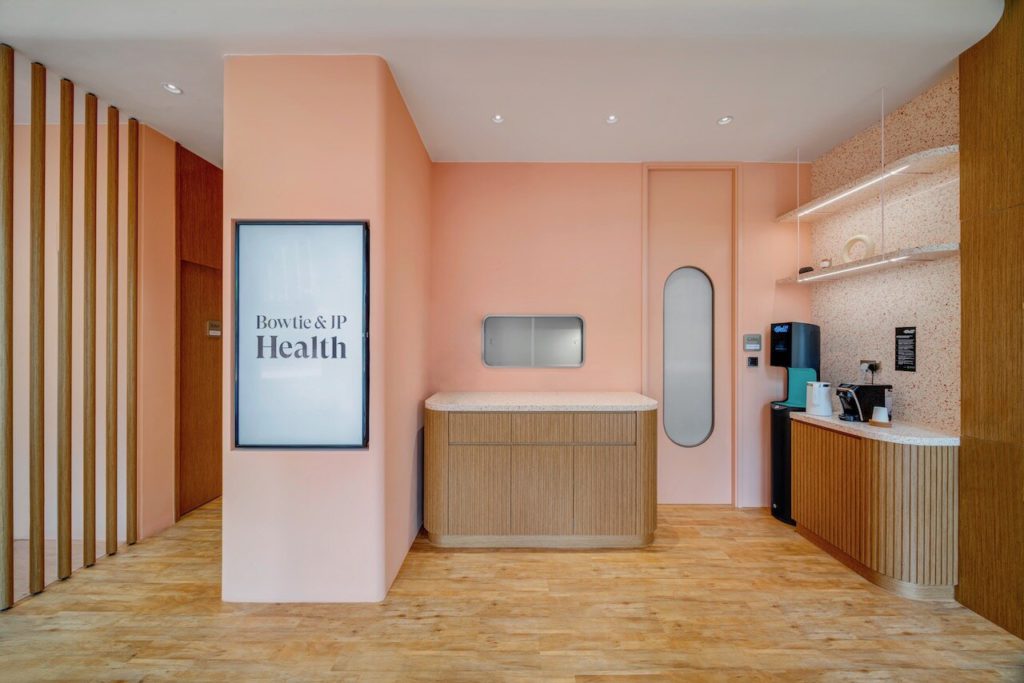 Upon entering, one might see the wooden cabinet and the terrazzo wall on its left. The designer used ASA Tiles' terrazzo as the tabletop and wall. Its white base combines with pink and light-green chips, subtly echoes with the pink colour tone, creating a natural and comforting feel.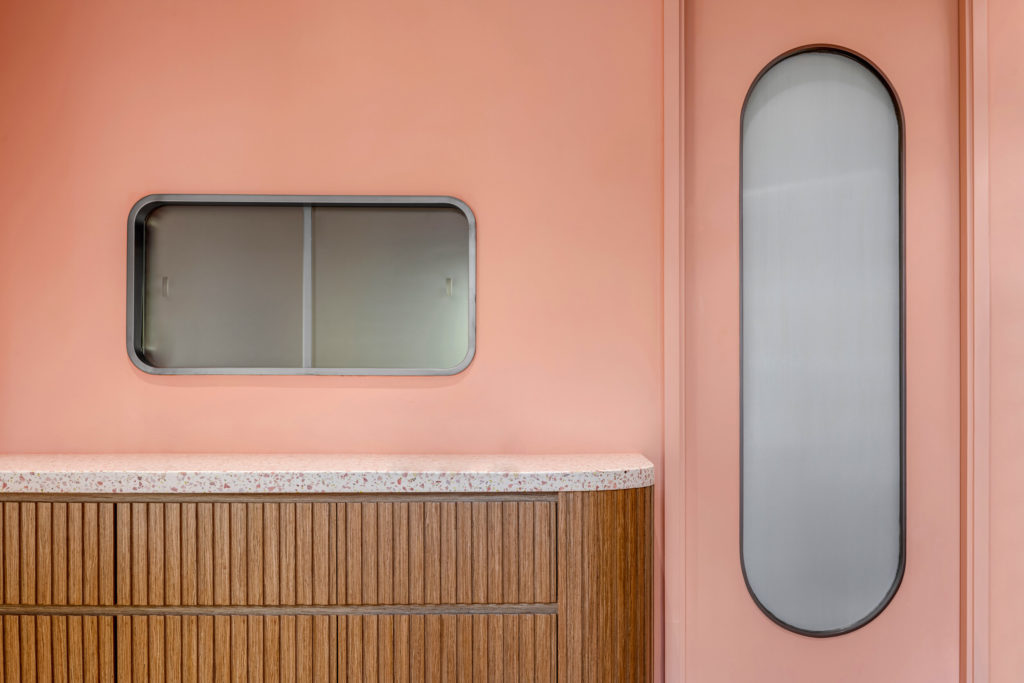 To the left, are the red bunch for visitors and coffee tables, as well as another terrazzo wall. The installment of pink terrazzo enriches the overall visual and makes the whole space more lively and vivid, Together with the wooden floor and pink coloured wall, made the a heartwarming environment, which cohere with the "caring" theme of the centre.
Designed by XLMS
Photo Credit: XLMS