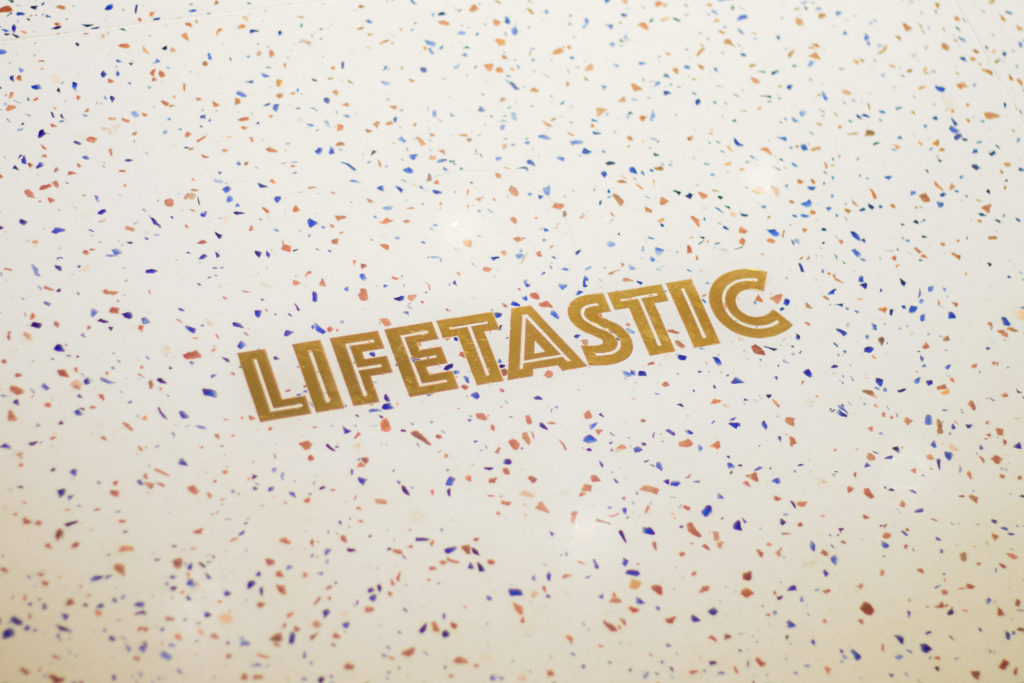 Featuring gluten-free cake, famous for their watermelon cake, Lifetastic opened a new branch in APM.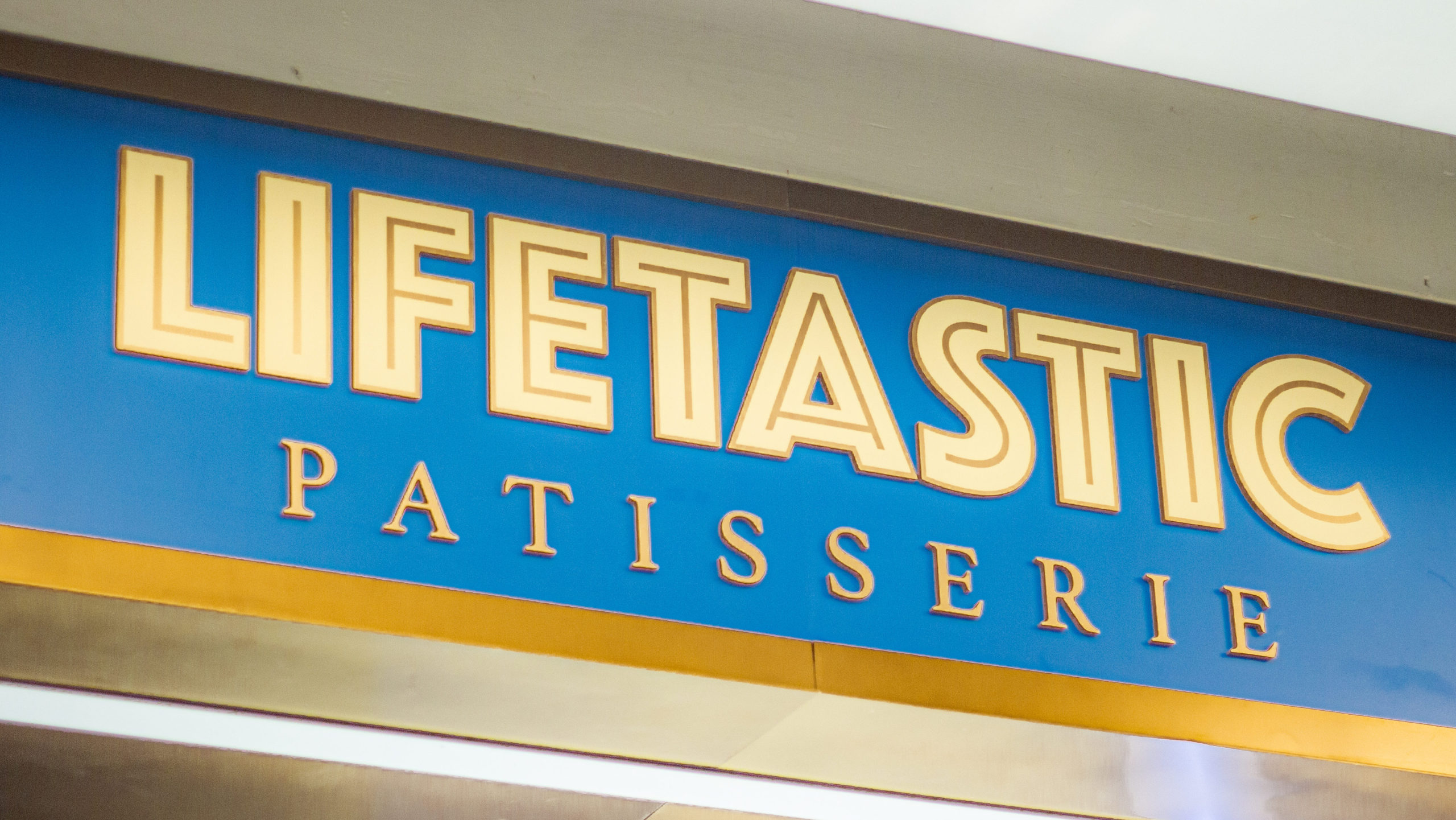 Upon entering the store, it's hard for one not to notice the beautiful terrazzo from ASA Tiles which used throughout the whole store.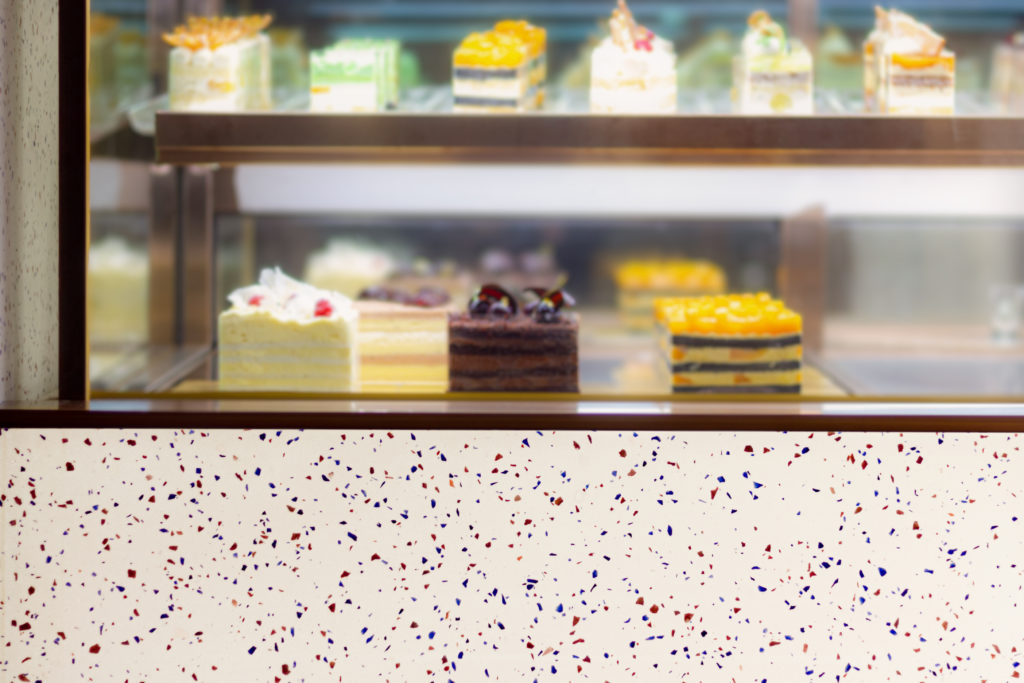 The terrazzo has a simple white base, combining with maroon and deep blue chips, the design feels clean and refreshing, setting off the charming cakes.