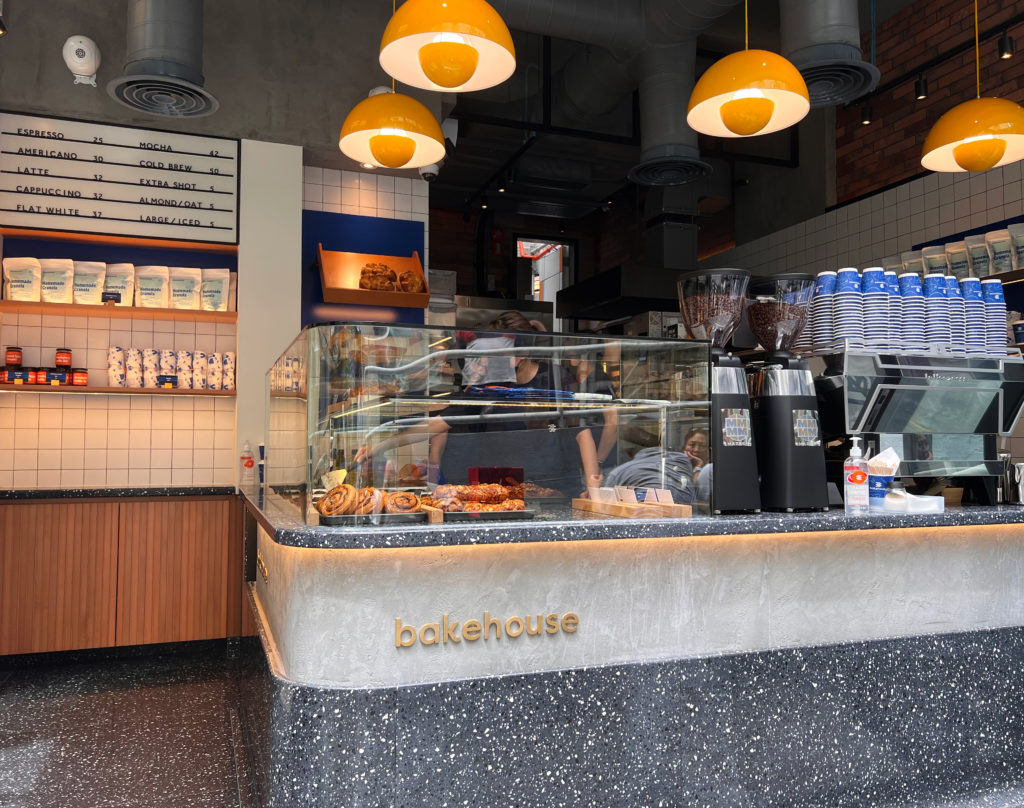 On holidays, we always desire to get away from the hustle and bustle of the metropolis, chilling out at a peaceful place. The fourth branch of Bakehouse is hence located in Stanley, a slow-paced coastal village. Its interior design aims to create a leisure decorating style.
---
Square white artistic tiles were used for decoration on the interior walls, matching the color tone of the white building and exuding an aura of elegance and artistry. The white tiles also look minimal so as to echo with the holiday vibes in Stanley. A brick wall is one of the hallmarks of the bakery, so we have terracotta at the top of the wall to bring out a retro feeling that is unique to traditional bakeries. Our terracotta tiles are all handmade. Thus, each of them possesses distinctive patterns and colours, adding a sense of mottleness to the brick wall.
---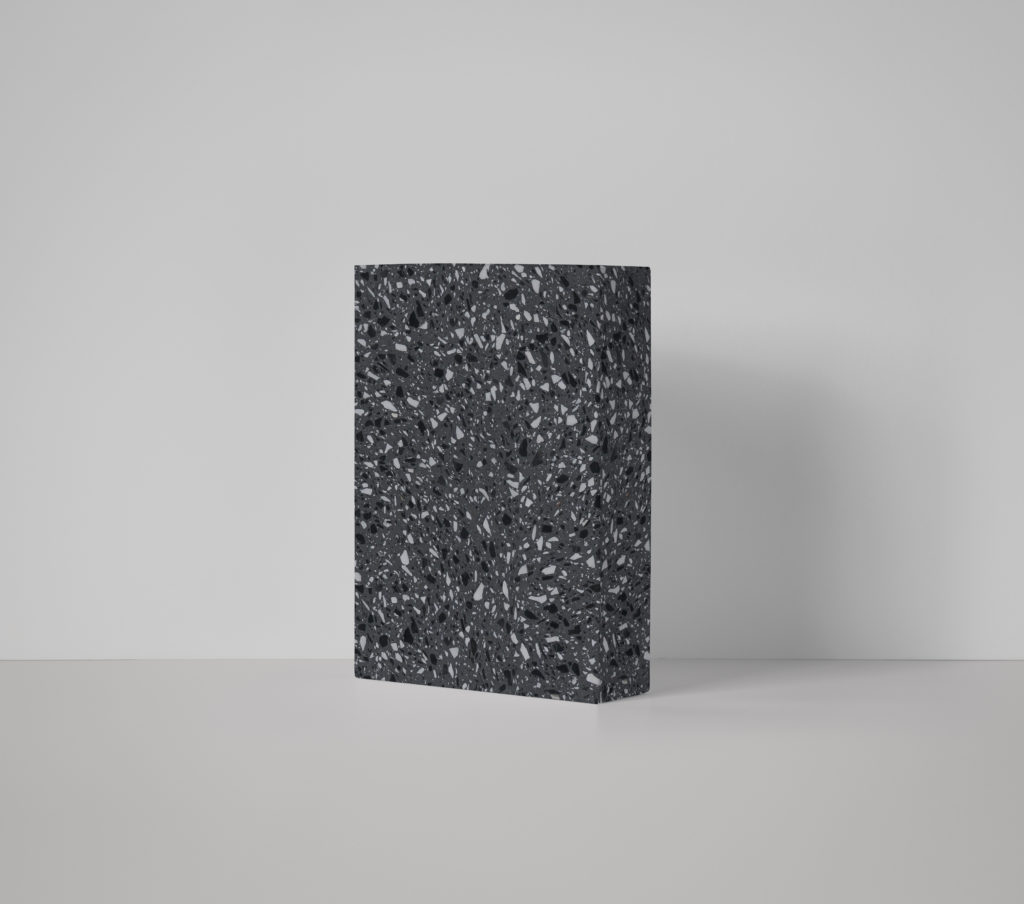 The counter and floors paved with terrazzo are the souls of the bakery's design. Bakehouse selected deep dark grey as the colour base of the terrazzo combined with black and white chips, in order to create richer visual elements with more layers and have a more exquisite decoration. The counter aligns with terrazzo skirting to the floors seamlessly to enhance aesthetics and make it easier to clean. More importantly, ASA Tiles' terrazzo has functions of waterproof and non-slippery as well as many other advantages.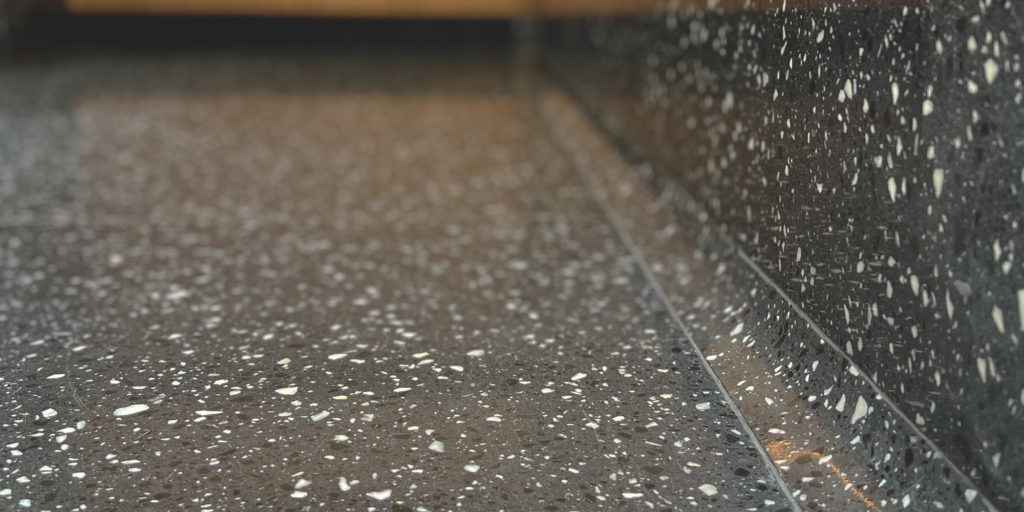 ---
ASA Tiles Vlog Bakehouse Stanley: