The Taiwan-style hand-shaken drink fever continues! DaYung's, a beverage store features drinks made with fresh fruit, opened a new branch in K11 Art Mall.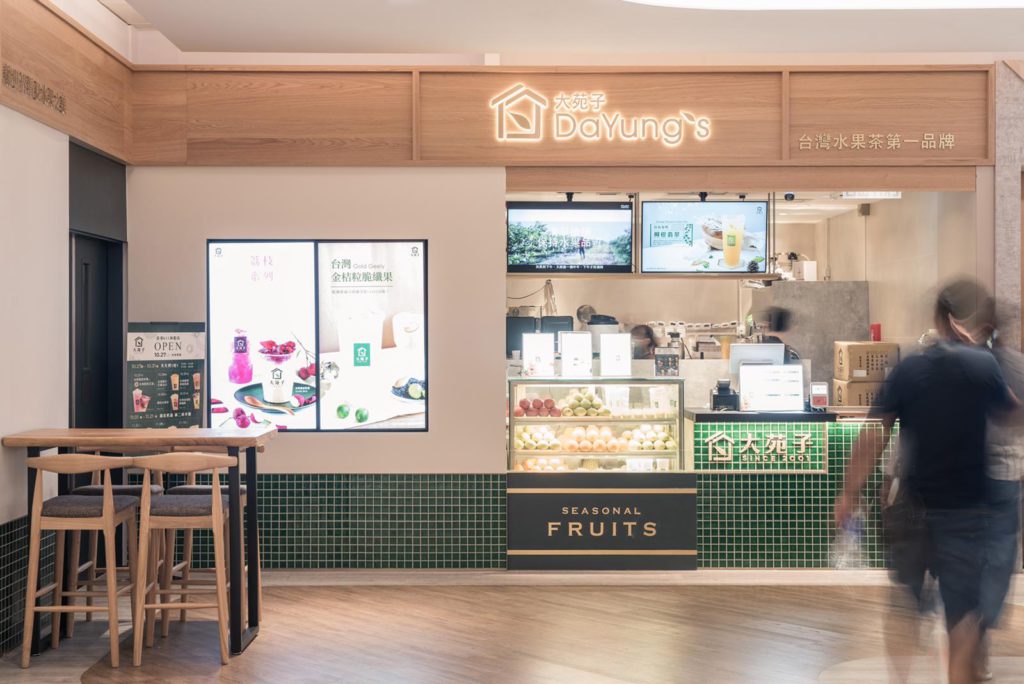 The store took green and white as the main colour theme. It has a bright and refreshing tone. The designer used ASA Tiles' green small tiles as a featured visual element throughout the store.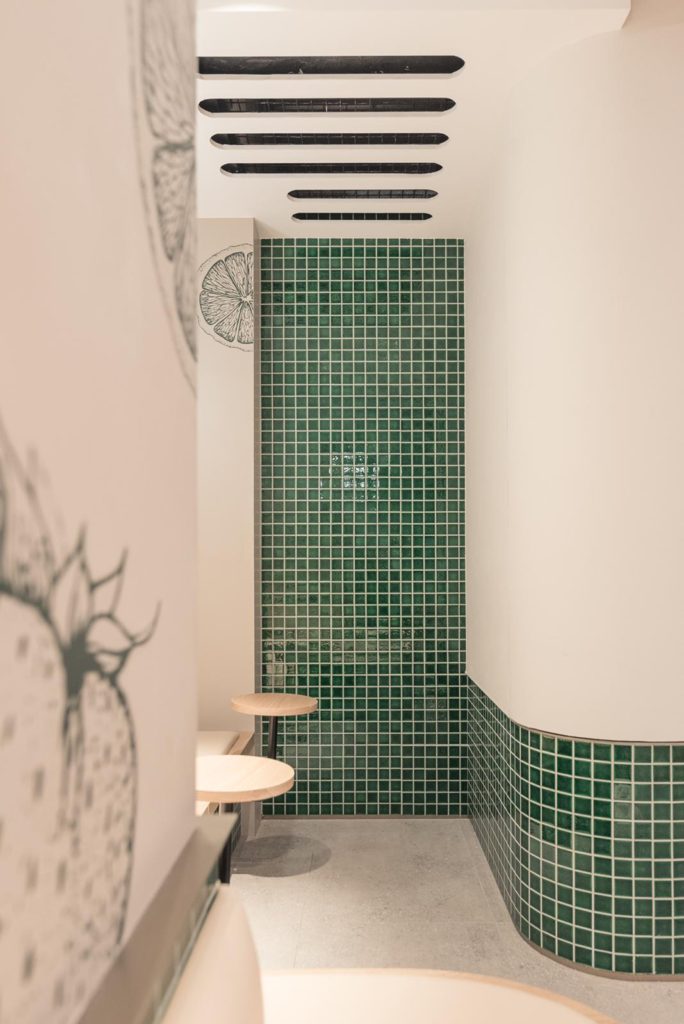 The design was inspired by the early Taiwan beverage store. The artistic green tiles contain vintage vibes, combining the decoration, like small table, created a modernised old style design.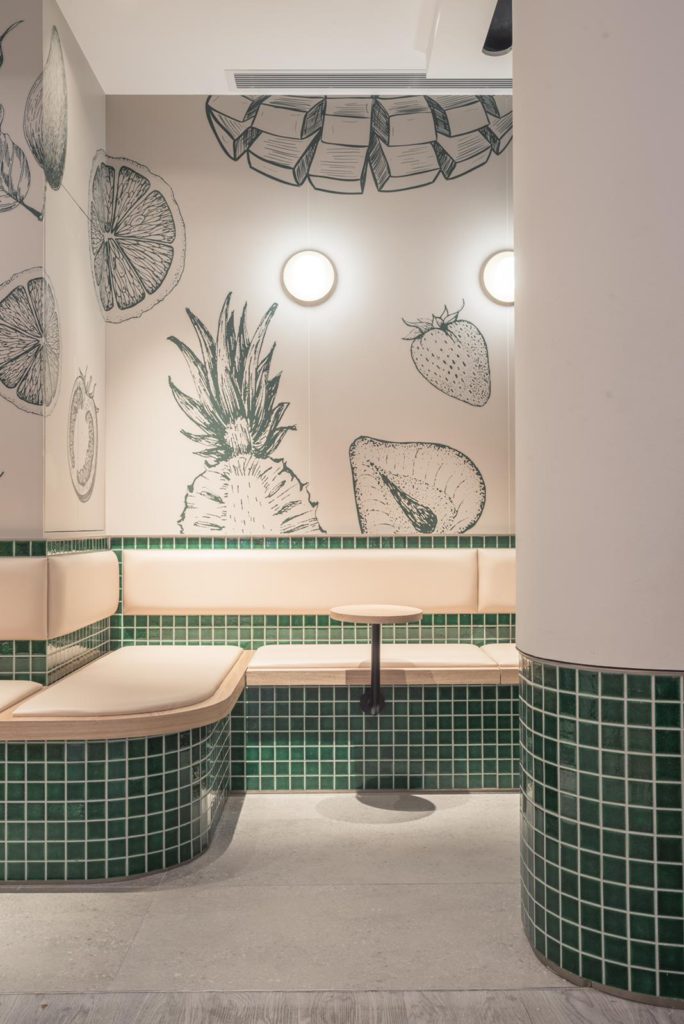 The detailed painting above the tiles also used green colour, making the overall design coherent and rich. One may enjoy a drink quietly in this peaceful corner of the city.
Designed by I II concept
Photo Credit: I II concept