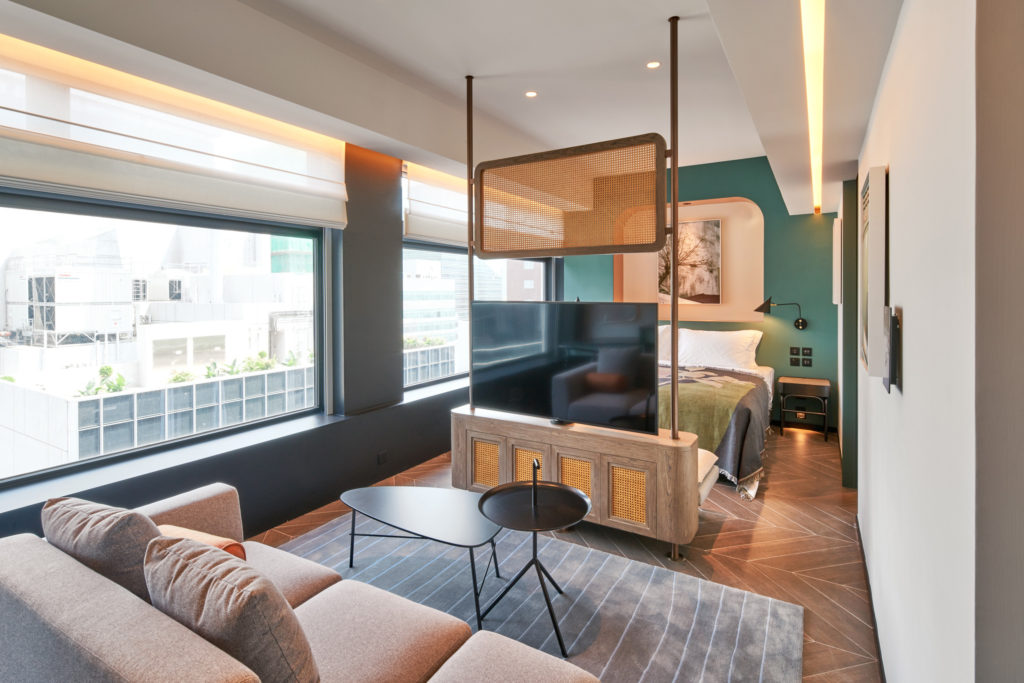 Located in Wong Chuk Hang, designed by Design Eight Five Two, the Arca featured a light-industrial design. Dark-grey cement wall, clean and raw lighting, all speak of modernity. Yet, as you enter the quest room, you see something entire different.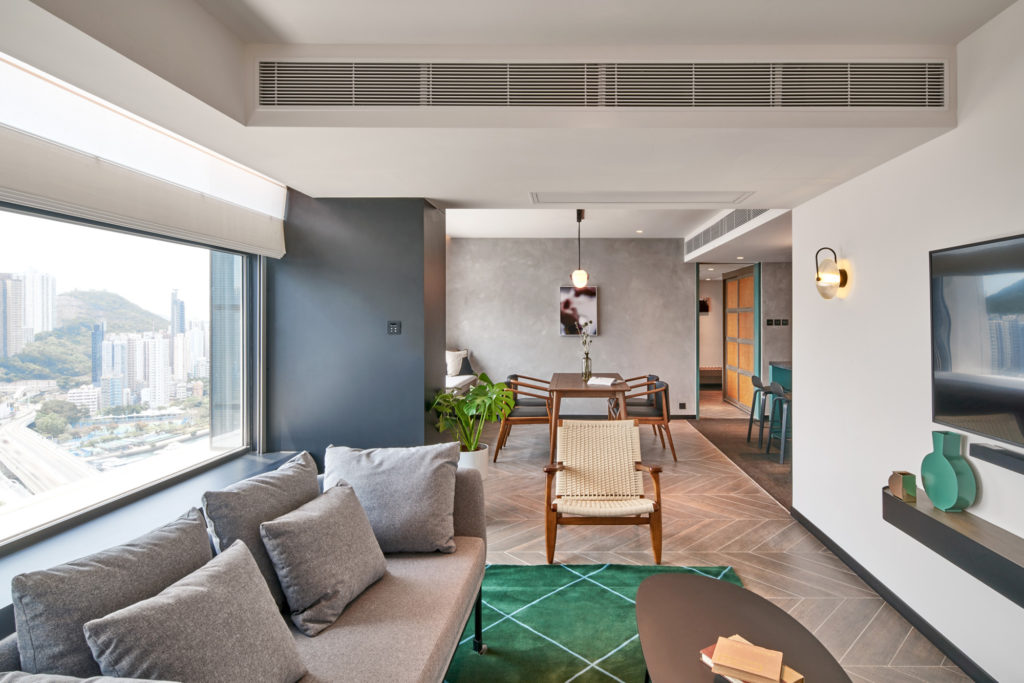 The wall of the suite expands upon the light-industrial design, but on the floor, ASA Tiles' Timber Tiles were used. We cut the tiles as chevron laying pattern would be applied.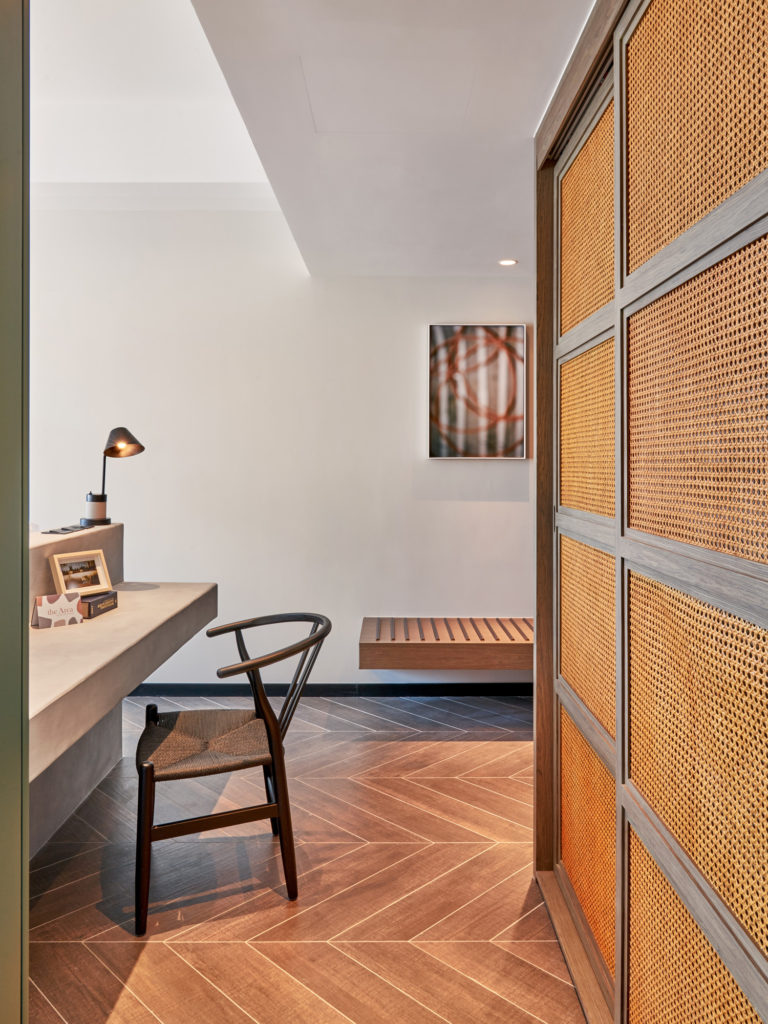 Timber Tiles recreated the unique warm feeling of wooden texture, together with the wooden and fabric furniture, balanced the visually colder wall. All these elements make the space feel chic and warm at the same time.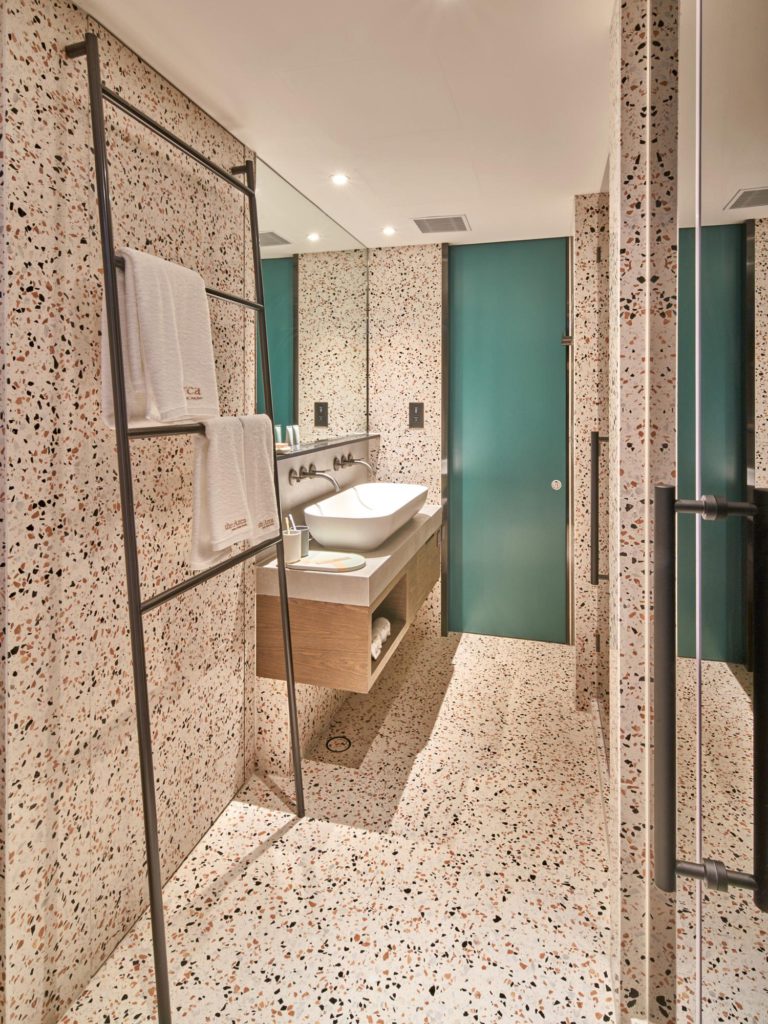 The suite's bathroom even used ASA Tiles' custom-made terrazzo on the floor and wall. We tailor-made this terrazzo according to designer's' idea. Creamy colour base, with white, dark brown and black chips, this terrazzo feels elegant and soft. The rich colour of this room build different feel from the rest of the suite.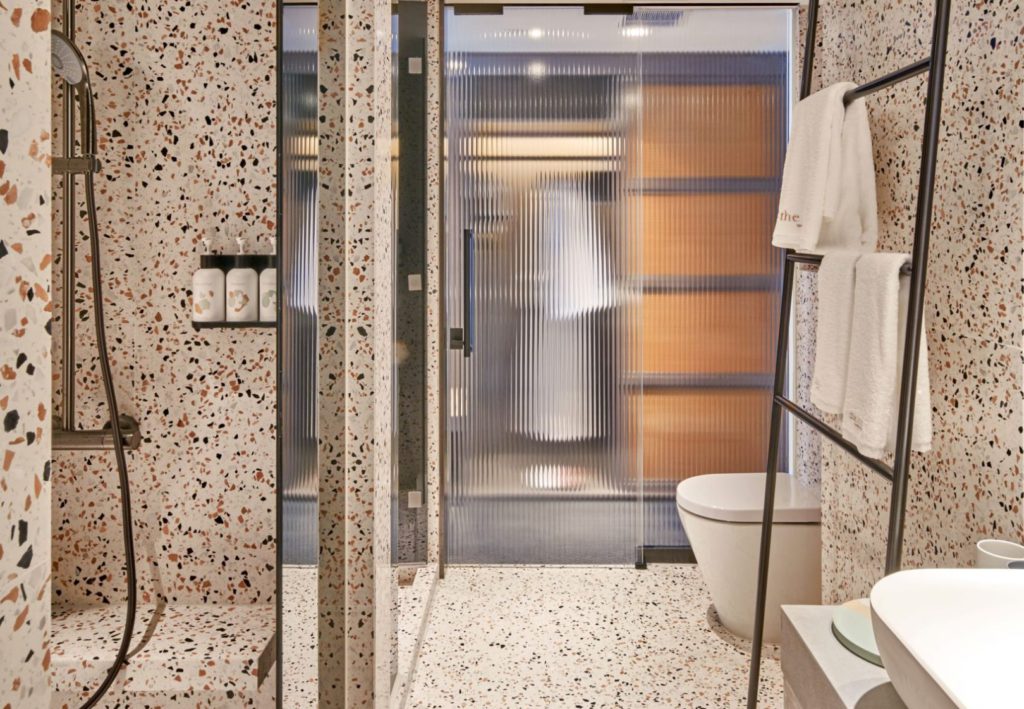 Designed by DEFT
Photo Credit: DEFT
Project: the Arca
Ownership: Yulan Group
Location: 43 Heung Yip Road, Wong Chuk Hang
Brief Intro: A hotel with 187 rooms